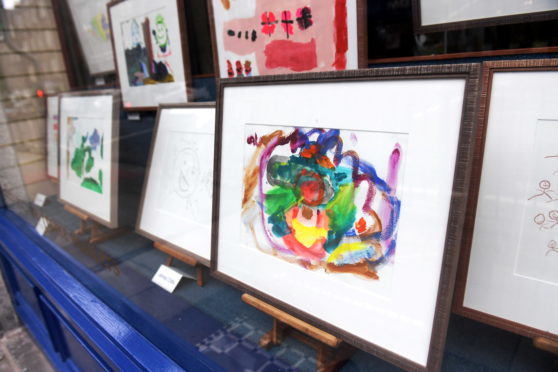 An exhibition showcasing the artistic talents of sick children in Aberdeen has opened its doors to the public.
Grampian Hospitals Art Trust (GHAT) and Belvidere Gallery have teamed up to celebrate the art of the young people who are patients at Royal Aberdeen Children's Hospital (RACH).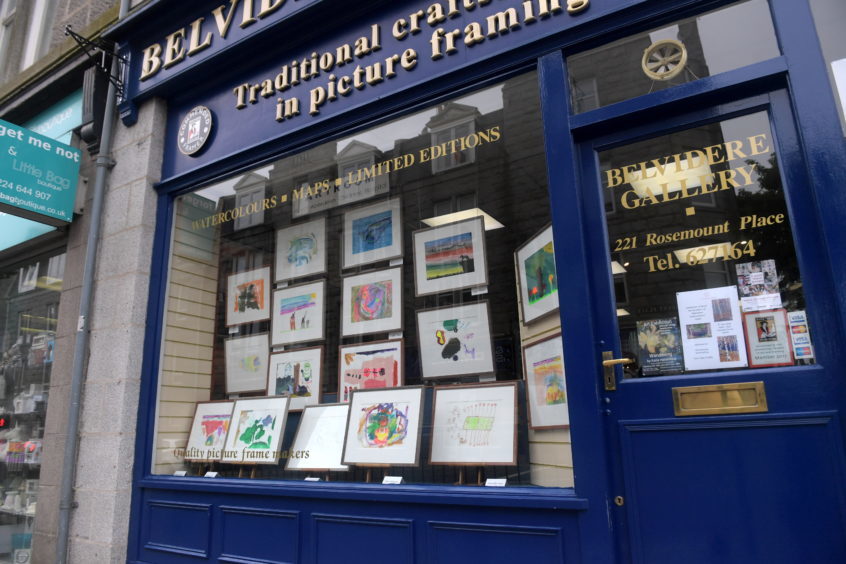 Each painting was created during the hospital's Artroom sessions, a patient-centred project led by trained artists.
Gallery worker Kathleen Watt, whose husband Alan is the owner, said: "We are delighted to be involved in this initiative and support the ethos of Artroom with our sponsorship and support of this Summer Art Exhibition.
"We are proud to celebrate this event that brings our communities together to invest in the future of our city's culture."
Belvidere Gallery has worked with schools and other organisations over the years.
Jo Hastie, Artroom co-ordinator, said they were delighted to have the opportunity to work with the gallery on the project. She said: "One of our play leaders, Heather Beattie, really campaigns for the sessions that we have.
"As Belvidere Gallery have worked with schools in the past, we thought they were the perfect match for us.
"It's been brilliant to see everything come together.
"Our artists who work with the children have had great fun helping them create their artwork during the session.
"After the children completed the paintings, we had staff choose some of their favourite pieces to go in the gallery.
"We really wanted to emphasise that this wasn't a competition and make sure everyone in the hospital was involved.
"So we had play leaders, doctors and nurses all helping to choose the art and we made sure that we took pieces from lots of children."
Jo said staff are delighted by the end result and are looking forward to the children seeing their hard work on display.
She said: "It really does look great – the windows in particular are fantastic. The kids have worked so hard and they have such brilliant imaginations and that shines through.
"I can't wait for them to see it. They will be so excited.
"It's one thing to look at the paintings individually but seeing them in their frames in the exhibition is really exciting."
Artroom is designed to give children a respite from medical routines and relax them and boost their self-esteem.
GHAT has been running the project for more than 10 years and is based on a model first introduced at Roxburghe House.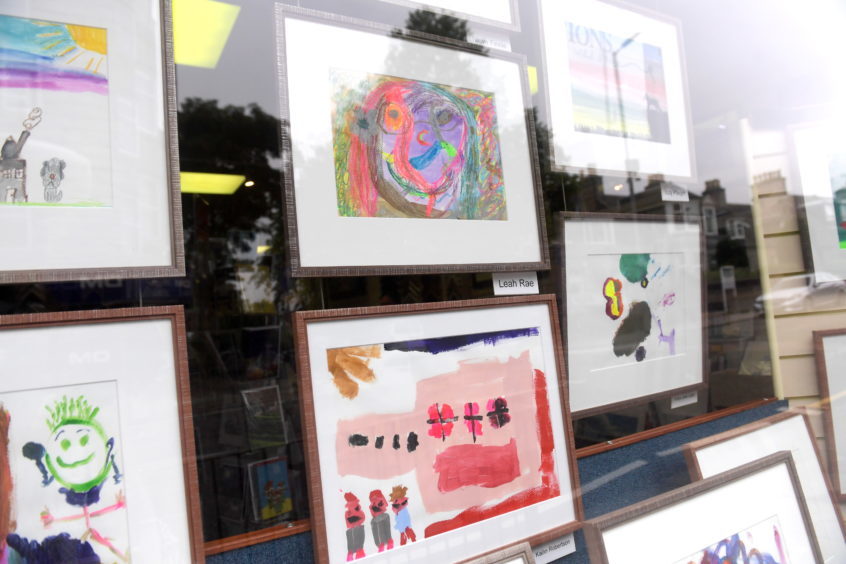 Sally Thomson, director of GHAT, said: "The Artroom is a unique project that gives young people freedom of expression while in hospital.
"This exhibition in partnership with the Belvidere Gallery is a fabulous opportunity for young people to see their work in the public realm."
The artwork will be displayed at the gallery until June 30.
At the end of the exhibition, each child involved will receive a certificate, along with their framed piece at a special event in the Suttie Arts Space. It will take place on Saturday July 7 with Aberdeen City Council co-leader Jenny Laing in attendance.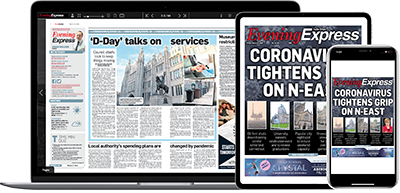 Help support quality local journalism … become a digital subscriber to the Evening Express
For as little as £5.99 a month you can access all of our content, including Premium articles.
Subscribe