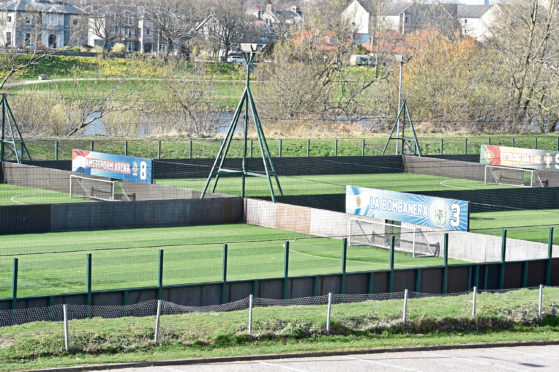 Uncertainty is looming over the future of a popular Aberdeen football complex after bosses admitted to "significant" VAT errors totalling £12 million.
Goals Soccer Centres, which operates 46 branches nationwide, including one at Bridge of Dee, announced on March 8 that it was investigating accounting errors going back "several years".
Work is ongoing to establish the exact timescale and value of the misdeclaration, but it is known to amount to at least £12m.
At the company's request, its shares were suspended from trading on AIM, a sub-market of the London Stock Exchange.
Bosses also intend to enter discussions with HMRC immediately.
A spokesman for Goals was unable to say what the overall impact on the business may be and could not say whether the future of the Aberdeen centre is under threat as a result.
---
---
In a statement, the company said: "The board has concluded that there has been a substantial misdeclaration of VAT going back over several years.
"The final value of the misdeclaration has still to be established, but the current figure stands at approximately £12m.
"The company also expects that the VAT accounting policies they intend to adopt may have an impact on profitability going forward.
"The company believes the above may lead to a material change in its overall financial position and the company is currently unable to provide clarity to the extent of the impact without the receipt of further information.
"The company will make further announcements in due course as the results of the investigation become known."