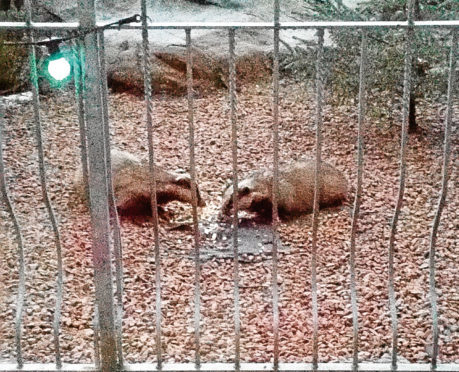 Controversial plans for a £68 million housing development in Aberdeen may be in jeopardy – as a pair of badgers were spotted near the site.
Canadian developers Carttera have submitted a planning application to Aberdeen City Council for a 299-flat development at Rubislaw Quarry.
More than 350 objections were lodged on the council's website.
However, at a meeting of Queen's Cross and Harlaw Community Council, photos came to light of badgers in the area of the development, taken by a resident who lives near the site.
The animals are protected by the Nature Conservation (Scotland) Act 2004.
It is recommended that developments are at least 30 metres from a badger's habitat. However, an environmental report by Atholl Associates, on Carttera's behalf, said "no evidence of badgers was found".
The report said: "The survey looked for evidence of hairs caught on fences, snuffle holes, badger latrines and setts."
However, the discovery of the creatures has led some to call for another survey to be carried out.
Queen's Cross and Harlaw Community Council secretary Ken Hutcheon said: "This obviously is an important consideration which the planning department need to quickly pursue to ensure they do not allow the development to proceed and affect any badgers in the area."
Martin Greig, councillor for the Hazlehead, Queen's Cross and Countesswells ward, was at the meeting of the community council
He said: "A resident showed the meeting photographs of badgers on the site.
"I have forwarded the query to the council, asking them to explain the situation, with regards to badgers.
"The habitat and welfare of badgers is very strictly controlled by legislation, so clearly this is an issue that will need to be scrutinised.
"These are entirely valid questions that are being asked, and it's important to clear up and answer these questions."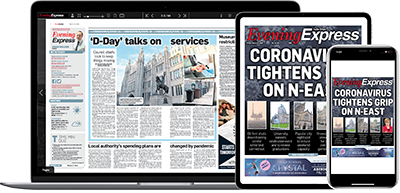 Help support quality local journalism … become a digital subscriber to the Evening Express
For as little as £5.99 a month you can access all of our content, including Premium articles.
Subscribe