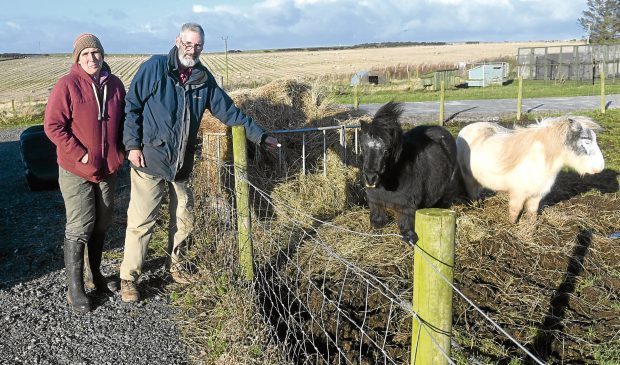 An animal shelter is pushing ahead with plans for a new treatment centre after seeing almost double the number of animals this year.
New Arc, based in Ellon, has taken in more than a 1,000 animals this year – an increase of around 400 animals from 2016.
The charity was started more than 10 years ago by husband and wife team Keith and Pauline Marley.
Keith said this year had seen a big increase in demand for its services.
He said: "We dealt with around 2,000 phone calls this year and this is going up steadily year on year.
"I think it is at least a 50% increase from last year.
"We've taken in around 1,000 animals in the last 12 months. This includes otters, birds and even a pine marten.
"Our success rate is sitting around 61% and if you don't include the first 48 hours we are probably above 75%.
"Animals do come in to us in very bad ways and sometimes there is nothing we can do for them.
"However it is great that our success rate is so high for dealing with the animals.
The New Arc has been raising cash for the past year in an effort to find £30,000 to create its own treatment and recovery centre near Ellon.
So far around £25,000 has been raised, with Keith hoping reach his target in 2018.
He said: "We still have to do a planning application but the appeal is coming along nicely.
"There has been a great response from people supporting us this year and we know if we can get to £30,000 then this will happen.
"We are looking to have five different areas of the treatment centre, including a place for recovery for the animals and offices and storage for our volunteers."
Keith added that seeing animals released back into the wild makes it all worthwhile.
He said: "When we got the pine marten in recently it was in a very bad way. I wasn't even sure it would make it through the night.
"So when we got to release it back into the wild and see this rare Scottish animal scamper away was really rewarding."
Members of the public can contact the centre by calling 07962 253867 or by visiting www.thenewarc.org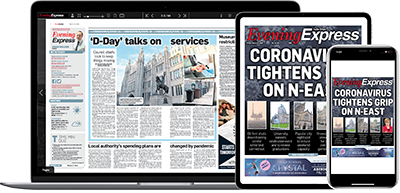 Help support quality local journalism … become a digital subscriber to the Evening Express
For as little as £5.99 a month you can access all of our content, including Premium articles.
Subscribe