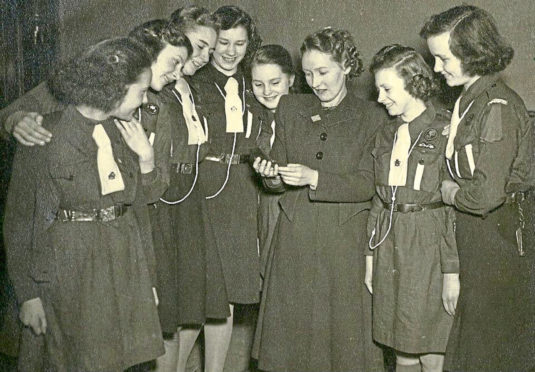 Two friends were reunited after more than half a century apart when they attended a north-east dance festival at the weekend.
Doris Young and Elma McCausland, both 83, danced as children at the Aberdeen Scottish Country Dance Festival but haven't seen each other there since 1964.
But all that changed on Saturday when the old pals met at the Beach Ballroom for this year's event.
They even posed with the Mrs Fyfe medal, which they won as Girl Guides in 1947.
Both ladies became dance teachers as adults.
Elma, who moved from Ferryhill to Bangor in Northern Ireland, was awarded an MBE for services to Scottish country dancing two years ago, while Doris, from Airyhall, continues to be heavily involved in the Aberdeen festival.
They were reunited after Elma's son Andrew came across to dance at this year's event.
She said: "It was quite something to be back after all these years. I had never been back in festival season after moving away.
"I had been in touch with Doris and a lot of other country dancing people but it was so lovely to be back.
"It was wonderful to see Doris. There was a lot to chat about and we just picked up where we left off.
"It was so lovely and I'm hopeful that I will be able to come back again next year."
---
---
Doris, who is on the Aberdeen festival's organising committee, said:"It was just lovely to catch up after all that time. We had a great weekend. We just have one of those friendships where it doesn't matter how long you are apart for – you just pick up where you left off."
A total of 81 teams of dancers took part in the festival.
Several north-east groups were among the winners, including Doris's Airyhall Ladies, who won the ICI Shield and Lady Sempill Trophy.
Doris added: "It was a wonderful weekend of dancing."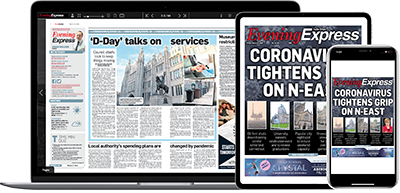 Help support quality local journalism … become a digital subscriber to the Evening Express
For as little as £5.99 a month you can access all of our content, including Premium articles.
Subscribe