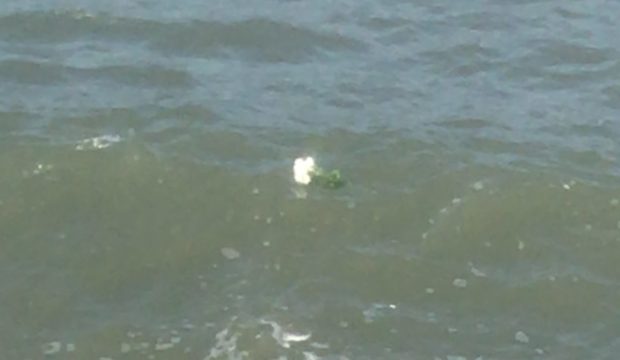 Friends of two women who drowned while swimming at Aberdeen Beach have held a vigil at the scene of the tragedy.
The women, aged 22 and 36, went into the sea at 12.45am yesterday and a man called 999 after becoming concerned for their welfare.
The coastguard alerted Aberdeen RNLI, who sent a crew.
The women, both foreign nationals who lived in Aberdeen, were found face down about 20 yards off the beach, level with the sea groins.
Lifeboat volunteers gave the women CPR and took them to Aberdeen Lifeboat Station.
They were taken to Aberdeen Royal Infirmary, but died despite extensive efforts to save them.
Police said there were no suspicious circumstances.
A police cordon stayed in place at a small section of the beach and esplanade near Burger King and next to the Highlander Cafe Bus until mid-morning and a police officer stood guard.
Once officers removed police tape, friends of the women walked down to the beach and laid several bouquets of flowers in the water.
The group stood respectfully for several minutes while the flowers drifted off.
A police patrol of the esplanade continued yesterday afternoon.
It is understood it could take several days for police to name the women as they liaise with overseas authorities to contact their relatives.
Aberdeen RNLI coxswain Davie Orr told the Evening Express the incident had taken a heavy toll on the emotions of the crew who rushed to the aid of the women.
He added: "Above all, the RNLI's main aim is to save life at sea. That's why we exist. When we go back into the harbour in such circumstances where people have unfortunately passed away, the atmosphere round about the station just isn't the same."
Police said the women entered the water to swim "but sadly underestimated the conditions".
Mr Orr said the sea conditions were not bad but they can prove deceptive and leave people in danger.
He added: "There has been an easterly breeze causing a bit of surf to come in towards the beach and it was high tide, causing the water to come right up to the sea wall.
"We would encourage people to exercise caution in and around the sea, especially coming up to the time of year where we have sunny weather.
"You have to be very careful around the water.
"I use the example of a typical swimming pool which is 30C, whereas the sea is single figures celsius.
"When you end up in the water, it's very cold, cold water shock takes effect, you gasp for air, you intake water and all that can end up starting the drowning process very quickly.
"We would advise anyone in that situation to float, extend your arms, float on the water, try to get your breathing under control and, if there is some way of alerting someone to your distress, do that as quickly as possible."
The incident happened at a time of night when nearby businesses were closed.
One member of staff from Burger King said: "We shut around midnight and so this would have happened some time after that.
"Nobody saw anything out of the ordinary, but it's really sad what has happened."
Chief Inspector Martin Mackay said: "While officers continue to investigate the circumstances surrounding why these women came to be in the water so late at night, at this stage there appears to be no apparent suspicious circumstances.
"Extensive efforts are ongoing to make contact with their next of kin.
"I would like to take this opportunity to thank all the rescue personnel who attended and assisted at the scene during the night and did their very best to save the women involved.
"Our seas can be extremely unforgiving, conditions can change rapidly and I can't stress enough the dangers of entering the water at any time of the day or night when you are not suitably prepared."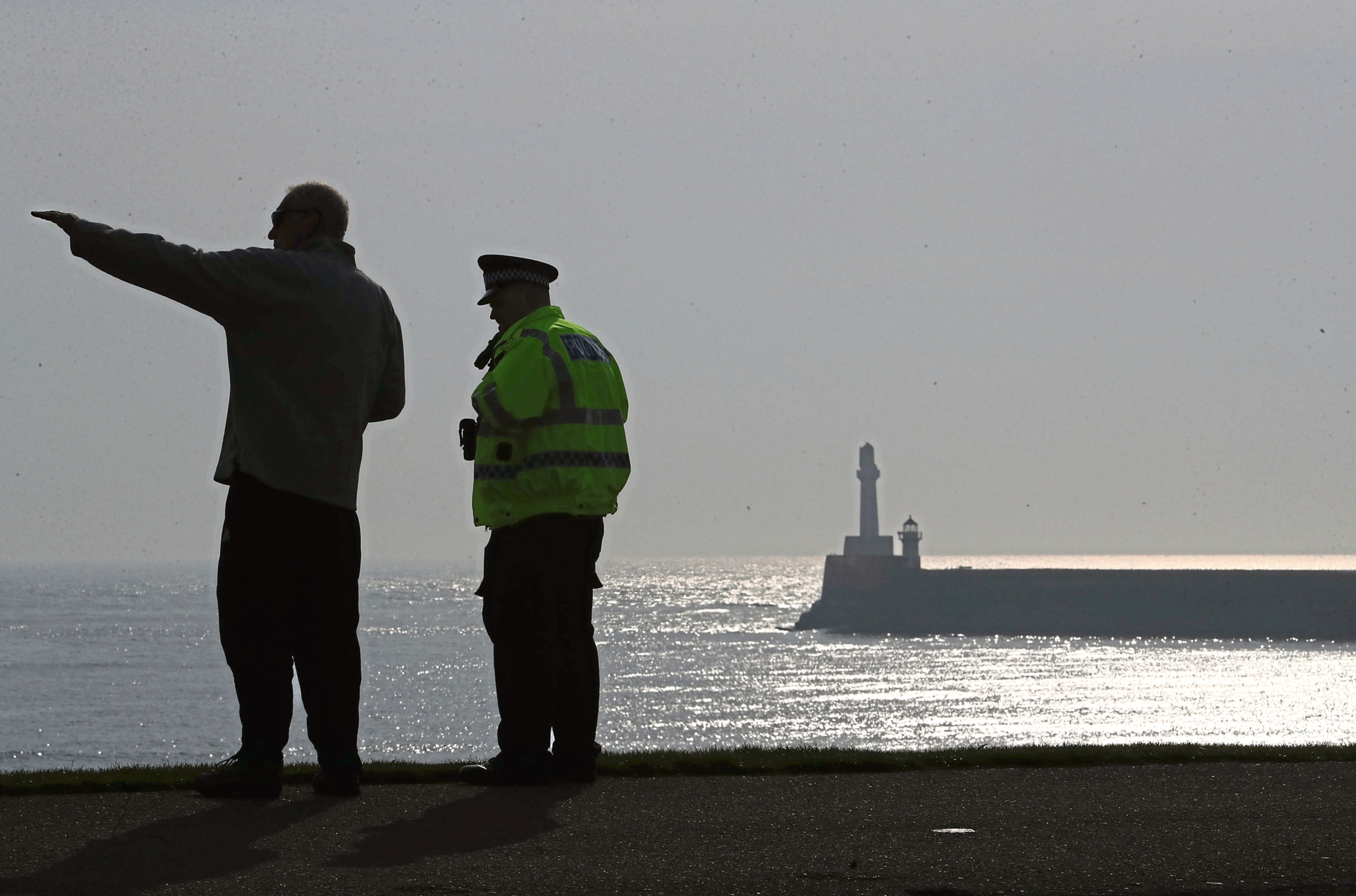 An Aberdeen Water Safety Group spokesman described the incident as a "terrible tragedy".
They added: "It would be inappropriate for us to comment further at this time but we are obviously deeply saddened at the loss of two young lives and would like to extend our deepest sympathies to friends and families and our gratitude to rescue services."
Coastguard area commander Ross Greenhill said: "It certainly appears to be a terrible tragedy – two people drowning on a beautiful beach on what was a very nice day.
"Unfortunately, these events happen all round the country throughout the year and it has hit Aberdeen.
"Our message around water safety is be respectful of it. It's dangerous and can take you by surprise and it's colder than you expect. That does catch people out when the air temperature is much higher."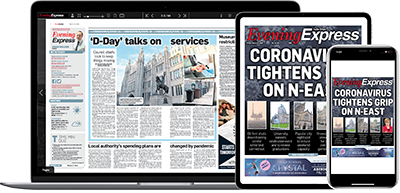 Help support quality local journalism … become a digital subscriber to the Evening Express
For as little as £5.99 a month you can access all of our content, including Premium articles.
Subscribe