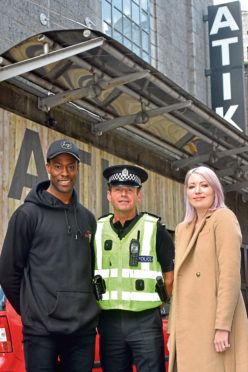 Students have been welcomed to Aberdeen with open arms thanks to a successful campaign to keep them safe.
Police launched a campaign last month to ensure freshers arriving in Aberdeen could settle safely into life in their new home.
Officers worked with Aberdeen University and Robert Gordon University, nightclub owners and student groups to put in place a range of measures to support students.
These included deploying marshals to ensure students got home safely after a night out and installing mobile phone charging points in nightclubs to prevent groups of revellers from getting separated.
Extra police patrols were put on duty and students were encouraged to seek help and advice from the Red Frogs support group.
City centre Sergeant Gavin Jardine said there were no issues of note during the scheme.
He added: "Aberdeen has an excellent reputation for having one of the safest city centres in Scotland and has gained the Purple Flag of excellence for managing the night-time economy five times now.
"As a result, the city offers a fantastic place for students to live, work and study and we were delighted to play a part in welcoming them to the north-east. The freshers period was naturally very busy but there were no issues."
RGU student life director Filippo Antoniazzi said: "We have been delighted to welcome thousands of first-time students to the north-east over the past several weeks.
"Our dedicated freshers' welfare team works closely with partners, including Police Scotland and Street Pastors, to ensure that freshers' week is a special time of year for each student as they settle in to RGU and life in Aberdeen."
Aberdeen Inspired evening and night-time economy manager Nicola Johnston said: "In Aberdeen city centre, 40 partner organisations work together to ensure sufficient provisions are in place for everyone to enjoy a great night out and get home safely.
"An outstanding contribution was made by the trade and partners, including Police Scotland, Street Pastors and Red Frogs, to ensure the safety and wellbeing of the student community during freshers week.
"In addition to this, our home safe marshals, free phone-charging points, Ask for Angela campaign, the Street Pastors' safe space bus and welfare teams are some of the key services in place to ensure Aberdeen is a safe, enjoyable and vibrant city centre."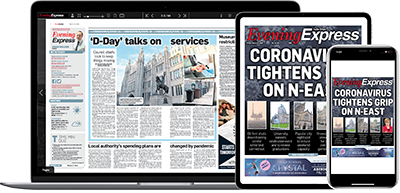 Help support quality local journalism … become a digital subscriber to the Evening Express
For as little as £5.99 a month you can access all of our content, including Premium articles.
Subscribe