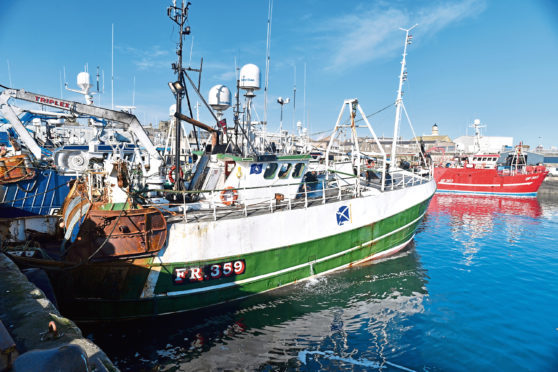 A firm has been appointed to help modernise and diversify a north-east port.
Fisher Associates will work with Fraserburgh Harbour in a bid to produce a masterplan which will then be used to shape its future.
Harbourmaster Tommy Boyle said it was great to be looking to the future.
He said: "Fisher Associates have just come on board to help us produce a vision to look at any future developments at the harbour.
"It will look at everything including short term and long term issues and goals.
"Fraserburgh Harbour is unique in that it doesn't have the oil industry to fall back on land we are reliant on the fishing industry just now.
"Also there hasn't been any major changes to the harbour in probably over a 100 years and it was built bit by bit rather than an external breakwater."
The harbour – which is the biggest shellfish port in Europe – has a long history, with work starting on the north pier in 1807 and the south pier being completed in 1820 with an expansion that included the Balaclava Breakwater.
The port challenged the Dutch supremacy in the herring industry in the 19th century and the harbour was officially established in 1872.
Boyle added that he was looking forward to seeing the masterplan.
He said: "The port won't be going anywhere or ending any time soon but we have to look to the future.
"We need to do something or the harbour could stagnate, so it's a case of doing something sooner than later.
"In the role of harbourmaster, you want to be able to leave the place in a better condition than when you arrived and I believe this is the start of this."
Fraserburgh and district councillor Brian Topping welcomed the plans.
He said: "The harbour is of vital importance for the town. What we find is if the harbour is doing well then the whole town is going well.
"I think the masterplan is a great idea for looking to the future of the port. It's up to everyone to get involved and have agencies like the council and harbour working together."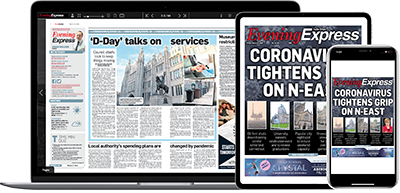 Help support quality local journalism … become a digital subscriber to the Evening Express
For as little as £5.99 a month you can access all of our content, including Premium articles.
Subscribe