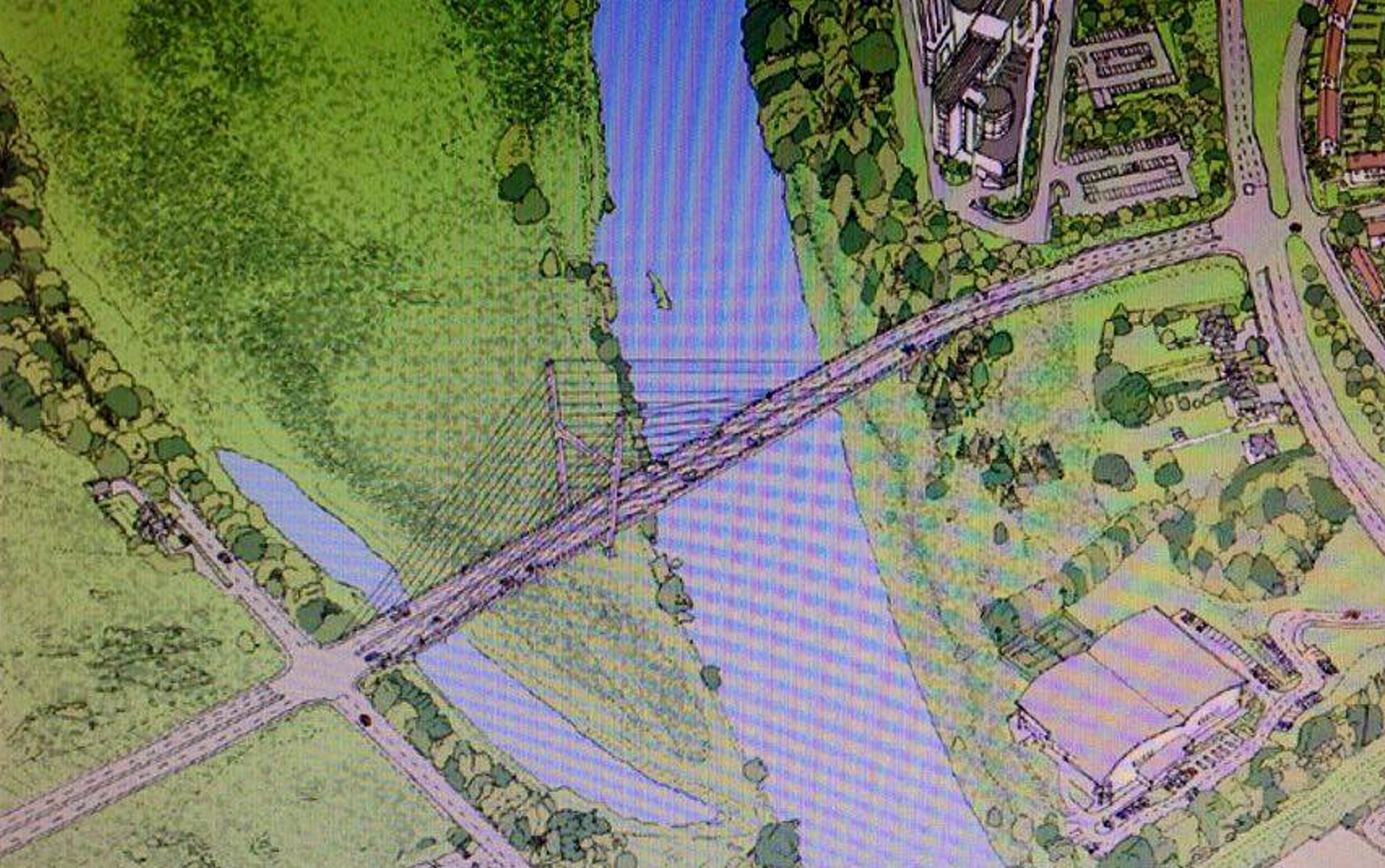 Councillors have approved plans to consider a four-lane bridge over the River Dee instead of only examining six-lane options.
Council chiefs unveiled three designs last year – all of which retained the 16th-century Bridge of Dee for pedestrians and cyclists.
One option – known as concept 6 – would involve a dual carriageway link road between Garthdee Road and the A90 Aberdeen to Dundee route.
Concept 6B contains every element of concept 6, with the addition of a new link road between Inchgarth Road and the A93 North Deeside Road.
And concept 7, which the local authority's SNP group supports, would include a new arch crossing alongside the existing Bridge of Dee.
But SNP group leader Stephen Flynn, asked members to also consider a four-lane bridge option which was unanimously agreed by committee.
All the options are to be brought before the Council's Budget meeting on February 22 for consideration.
SNP group leader Stephen Flynn said: "I think it's important we introduce the possibility of a four-lane bridge.
"A six-lane bridge seems completely unnecessary.
"A four-lane bridge seems to make sense."
Councillors have also agreed that plans for the new access from the south will be reviewed about six months after the Aberdeen Western Peripheral (AWPR) opens to assess changes in traffic patterns.
As reported in yesterday's Evening Express, a review into plans for the new bridge will not take place until after the new Aberdeen bypass is open.
Councillor Neil Cooney, convener of the committee, said: "It is good that progress is being made on the options for the south of the city access at the Bridge of Dee.
"We welcome the committee's decision to wait until after the AWPR opens before considering the next move, as the way traffic moves about the city may change considerably when the AWPR opens."
A report considered by the committee said the scheme's cost, at 2010 prices, were option 6 from £62 million to £86m, option 6B from £71m to £96m, and option 7 from £71m to £89m. The report said there is, on balance, public support for concept 7, whereas there is, on balance, public opposition to concepts 6 and 6B. In terms of cumulative environmental impact, concept 7 is considered to perform marginally more favourably than concepts 6 and 6B.
Paul O'Connor, chairman of Inchgarth Community Centre in Garthdee, has slammed concepts 6 and 6B.
He has previously said it would be "catastrophically unacceptable" to build a bridge through the heart of Garthdee.
He added that it would bring the community to a "complete standstill" due to increased traffic.
Historic Environment Scotland hazs indicated it recognises the need for improvements in road network capacity in the Bridge of Dee area, and would not object to concept 7 if there is a "clear rationale" to support that decision.
They added they would support holding a design competition to seek bridge designs which offer a high quality solution within the setting adjacent to the Bridge of Dee, recognising other constraints, including the status of the River Dee as a Special Area of Conservation.