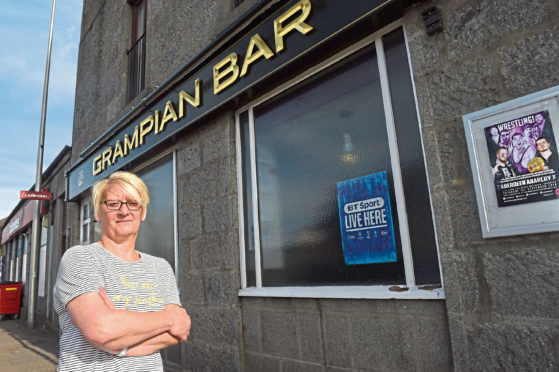 The River Dee could be to blame for a foul stench plaguing a city community, according to environmental experts.
After Torry residents expressed their disgust two weeks ago about a pungent pong that had been described as a "cocktail of ammonia, onions and cat pee" during the warm weather, SEPA and Aberdeen City Council launched an investigation to identify the source of the stink.
Although the organisations are still unsure of the root of the problem, the council believes the waterway is a "large contributory factor".
In a document seen by the Evening Express, an environmental health council officer for the council said: "There is still no definitive source for the odour experienced in the area, although we have eliminated a number of possibilities from being the source.
"We do, however, believe that a large contributory factor to the smell in the area at this time is due to the warm weather and to the low level of the River Dee."
A SEPA spokesman said it has yet to pinpoint the cause of the smell. He said: "Investigations into the cause of recent offensive odours in Torry and the wider area are ongoing.
"We are working with Aberdeen City Council to understand the source of the odours. SEPA is responsible for environmental compliance within SEPA-regulated sites.
"Local SEPA officers will continue to work closely with all partner organisations to ensure odours are investigated and any impact on the local community is minimised."
The smell was reported to have been affecting businesses on Victoria Road, including popular pub Grampian Bar.
Kim Main, manager of the bar, said: "I don't believe that it's the River Dee because the smell is only in Torry. And it's been stinking again and we haven't been able to open the door of the bar."
Torry Community Council chairman Ron Plushkis said the community council has yet to receive an update from both authorities.
City council operational delivery convener Councillor John Wheeler said: "Complaints have been received recently regarding a number of different odours being reported within the Torry and Ferryhill areas.
"As of yet there is no definitive source for the smell. There are a number of potential sources within a large area, which would require to be examined and then eliminated.
"The continuing warm weather is likely to be responsible or exacerbating any odours already present."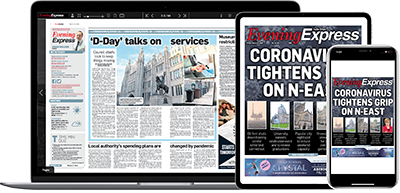 Help support quality local journalism … become a digital subscriber to the Evening Express
For as little as £5.99 a month you can access all of our content, including Premium articles.
Subscribe