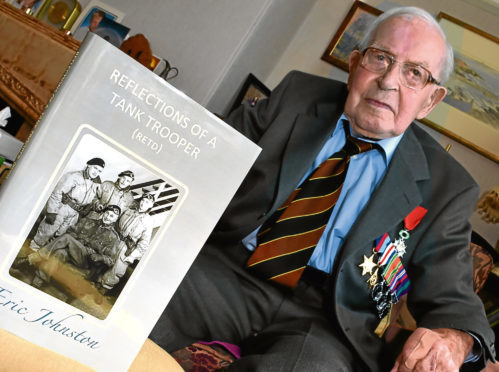 He was the Aberdeen bank clerk who went to war and became an unassuming hero.
And now, more than 70 years later, Eric Johnston has released an account of his exploits during World War II – at the age of 94.
The former tank driver decided to write the book, Reflections of a Tank Trooper (Retd), for those who did not come back –with all the royalties going to military charities and his regiment.
Mr Johnston, from Aberdeen, decided to volunteer for The Royal Armoured Corps while on his lunch break from the bank.
After training at such places as Fort George, he joined the tank crews of the 4/7 Royal Dragoon Guards and spent five years on active service as a trooper, performing with courage throughout the D-Day landing in 1944.
Mr Johnston said: "Back in 2014, I met up with a member of my regiment and he told me if I had any memories, I should write them down before it was too late.
"Right from the start, I was determined I wouldn't make any money from the book. The royalties are going to military charities and my regiment."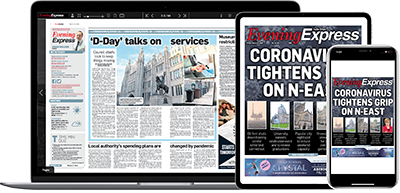 Help support quality local journalism … become a digital subscriber to the Evening Express
For as little as £5.99 a month you can access all of our content, including Premium articles.
Subscribe