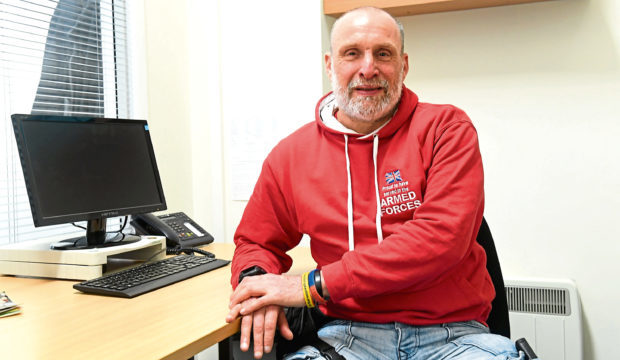 A former Gordon Highlander serviceman who struggled with alcoholism is seeking fellow veterans to help his bid to set up a support group.
Steve Christie, of Ellon, suffered with addiction to alcohol as he adapted to civilian life after being medically withdrawn from the Army at the age of 24.
Now 52 years old, and having been teetotal for 10 years, Steve hopes to share his experiences of how exercise can aid rehabilitation.
Together with Alcohol and Drugs Action (ADA) and support from Sport Aberdeen, Steve gained funding from Aberdeen City Health and Social Care Partnership (ACHSCP) to create Veterans in Recovery (ViR).
Steve, now a full-time volunteer at ADA, said: "I joined the Army at 16 and was stationed in Germany and Northern Ireland for some time.
"I absolutely loved it. It gave me structure and discipline, but I ended up being medically discharged after six years with problems with my knees.
"I couldn't get used to civilian life – I still can't – and that led to my drinking.
"Eventually I collapsed and woke up two weeks later in hospital. I discharged myself on December 23 2007 and I haven't touched a drop of alcohol since."
During his recovery Steve found there weren't many services available to help him.
Having gone back to college to study both health and fitness and social care, he was keen to promote exercise in recovery.
He said: "Fitness helps so much and veterans themselves are very much used to exercise.
"While working out together, we can talk and this group can provide a safe space to talk about how people feel because I've been there and understand the sense of humour, the turmoil and the sadness."
Active lifestyles development officer at Sport Aberdeen, Andrinne Craig said: "We are really excited to get going with this. Once we have gauged demand, we can then pick a location.
"It's great because we have people who would love to help ex-forces people or those in recovery, but we can't do it in the same way that Steve can with his life experiences."
Anyone currently in recovery and/or who has served in the armed forces is encouraged to text ViR to Anne on 07525 071518.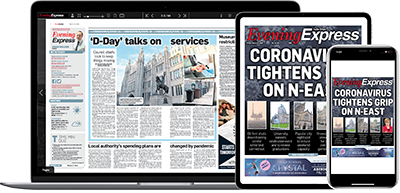 Help support quality local journalism … become a digital subscriber to the Evening Express
For as little as £5.99 a month you can access all of our content, including Premium articles.
Subscribe