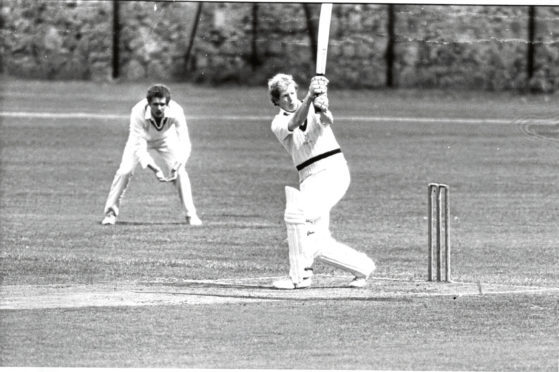 A former professional cricketer from the north-east has launched a project to help those living with dementia.
Bruce Martin, who played for Aberdeenshire, has spent time as a volunteer with the local branch of Alzheimer Scotland, helping to improve the lives of those with the condition.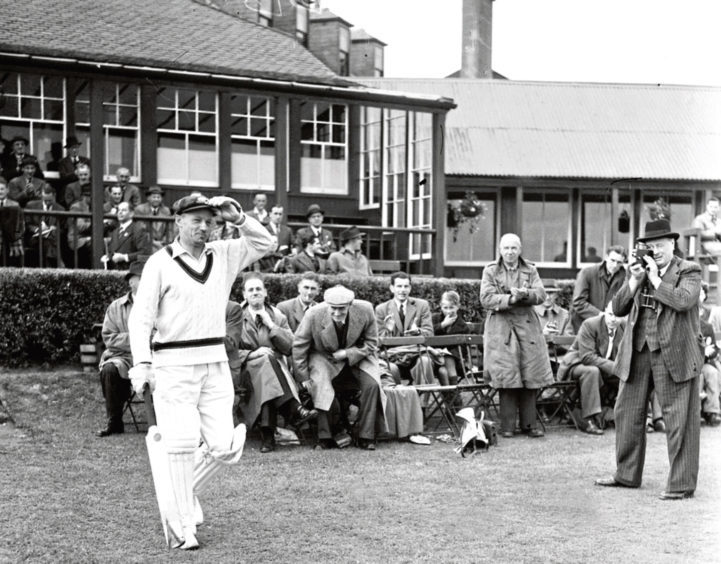 After hearing of the success of Alzheimer Scotland's Football Reminiscence – a scheme where volunteers spend time with people with dementia and talk about teams and matches from the past, Bruce has started up his own Cricket Memories group.
Bruce, who also played football for Montrose and Keith in the 60s and 70s, said: "When it mentioned using football memories, I was immediately interested and from then on have been a volunteer at the meetings of the group.
"It is amazing to see how animated people become when the subject of football comes up, making for some very passionate discussions."
"The north-east is rich in stories in both the sports we have focussed in on, going back to the days when Freddie Martin, the Dons goalkeeper, let in seven goals when playing for Scotland at Wembley in 1955, right up to the golden era of Alex Ferguson and the Gothenburg Greats of 1983.
"Cricket is no less exciting.
"There are those who can recall Donald Bradman playing for Australia at Mannofield in 1948, although I'm too young to remember that game.
"I was only one then, but have vivid memories of Rohan Kanhai, the West Indian captain, being the professional at Mannofield in the late 50s. The reaction from participants is just great.
"They all have special memories of their own."
The inaugural meeting of Cricket Memories will be held in the Bradman lounge at Mannofield Cricket Club on September 5 at 2pm, while the three football memories groups will continue to meet at Pittodrie.
Lesley Gray, a dementia adviser in Aberdeen with Alzheimer Scotland, said: "We will be holding an information and awareness session at Pittodrie on August 27 at 2pm to which anyone who has been diagnosed with dementia and their carers is welcome."