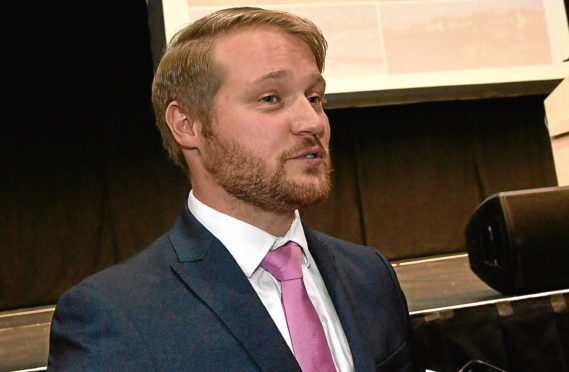 A former North-east MP who was ousted last June is saying "cheers" to a new job.
Stuart Donaldson, 26, has landed a role as a campaign manager at the Campaign For Real Ale, nine months after being unseated from the West Aberdeenshire and Kincardine constituency he had represented since May 2015.
When elected, Mr Donaldson, was aged just 23 and was the second youngest MP behind his SNP colleague Mhairi Black, who was 21.
Explaining what has happened since last summer, he said: "The snap election was unexpected and we were quite quickly into the campaign.
"It was a blow to lose, particularly because five of my staff lost their jobs as a result of that."
After the election, Mr Donaldson spent time with friends and family and travelling.
"Being an MP at such a young age in my 20s has meant I've missed out on things other people aged 23 to 25 usually experience and I wanted to make the most of the time I had after losing my seat," said Mr Donaldson.
He added: "Being an MP is almost a 24/7 job. Even when you're not working, the job is in your mind and you're on social media checking things.
"I enjoyed a few months of spending evenings and weekends with my girlfriend and loved ones."
Mr Donaldson started looking for work in December and began his new role with CAMRA on Monday.
Now based in London, his role will be to run campaigns for Scotland, Wales and Northern Ireland.
Issues he is focusing on include trying to improve public transport in areas around bars to support the licensed trade.
He is also backing a bid – spearheaded by Labour MSP Neil Bibby – to make it easier for pub tenants to buy beer from a wide range of sources rather than the pub's owners.
"CAMRA is a great campaigning organisation that has been doing brilliant work since 1971 and I am looking forward to contributing to that work," said Mr Donaldson.