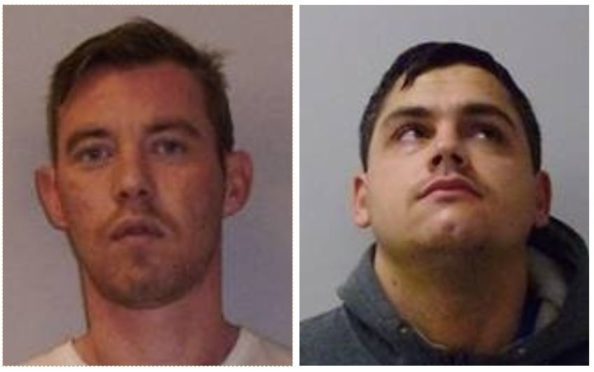 A promising footballer whose career was wrecked by injury was today jailed for five years for an armed raid on an Aberdeen bookies.
Warren Keating, 29, who signed for Liverpool FC, and co-accused dad-of-four Darren Summers, 30, also from Liverpool, were convicted of holding a knife to the throat of one of the employees and robbing £2,800 from the safe.
Afterwards the duo, who had travelled from Liverpool to Aberdeen to visit a friend, boasted about how easy it was.
The armed robbery took place at the Coral branch in the Cornhill area of Aberdeen in October 2016.
Today at the High Court in Glasgow judge Lady Scott jailed Keating for five years and Summers for four years.
She told them: "You both travelled to Aberdeen. You needed money. During the robbery you had your faces masked, you held a knife at a female employees throat and took £2,800 from the safe and both boasted after about how easy it was."
The court heard that Keating, who has convictions for drug offences and violence, fled to Spain and was later apprehended.
During their trial Coral employee Jade Williams, 24, told of her shock at having a knife put to her throat.
She said: "They took me to the safe. They pushed me down on the ground and held a knife at my throat. I felt scared. I felt sad. I felt angry. "
Defence QC David Moggach, representing Keating, told the court: "Mr Keating was a promising footballer and was signed up by Liverpool Football Club, but because of injury he could not follow that career and took to drugs.
"When he is released from prison he wants to make something of his life."
Defence counsel Gareth Jones, representing Summers, said: "He has previous convictions for low level dishonesty and nothing for violence or using a weapon. This marks an escalation in his offending behaviour. He has expressed remorse."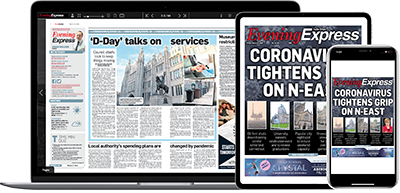 Help support quality local journalism … become a digital subscriber to the Evening Express
For as little as £5.99 a month you can access all of our content, including Premium articles.
Subscribe