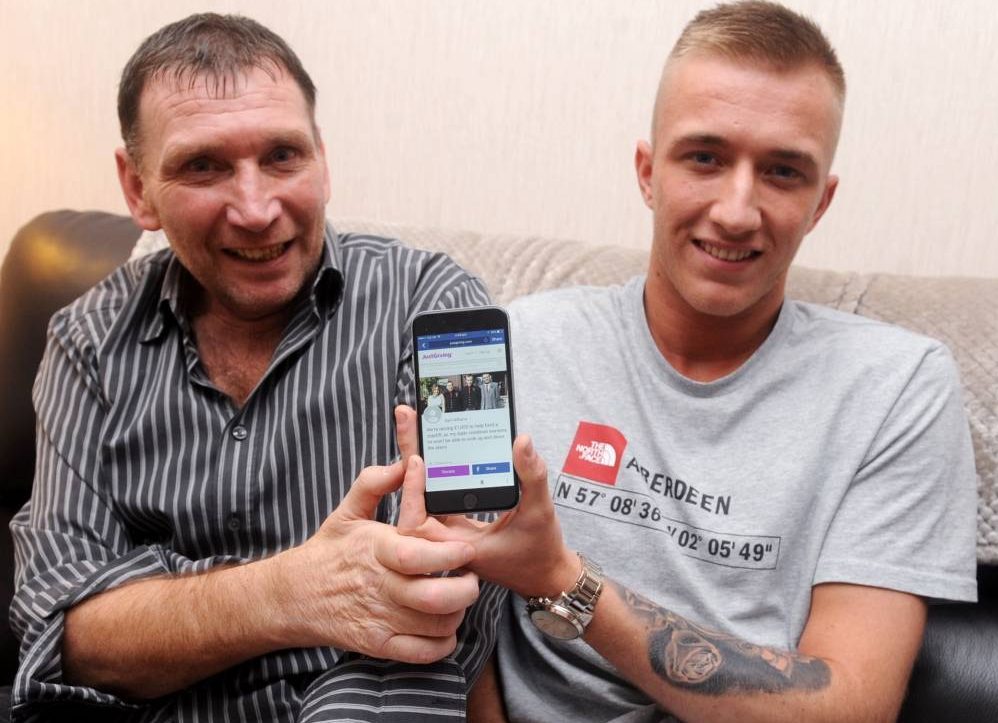 A former football player who has motor neurone disease has been "overwhelmed" by the response to a fundraising bid to help buy him a stairlift.
Kenny Williams, 53, from Sheddocksley, was diagnosed with the life-shortening progressive condition last year.
The popular Aberdeen taxi driver is also a well-known former footballer, having played for a number of junior and amateur sides in Aberdeen.
Dad to Sam, 21, Abby, 15, and Ryan, 23, he also became a grandfather for the first time this year when Minnie, Ryan's daughter, was born in July.
Motor neurone disease (MND) is a rare condition which progressively damages parts of the nervous system, leading to muscle weakness.
Kenny's mobility has suffered and to help get upstairs to bed, Sam started a JustGiving page hoping to raise £1,000 for a stairlift.
But Kenny was shocked to hear it had reached nearly £1,400 in less than a day.
He said: "I never expected that. It's definitely overwhelming.
"I've a toilet downstairs but it's not been finalised whether they're going to use my dining room for my bed once the time comes.
"I'd rather still go up to my bed. Maybe the stairlift will be more practical."
Kenny praised the friends and family who have helped him.
He said: "I've played football for years and I've got a lot of nice friends and colleagues out there. It just shows you. It's amazing. Sam told me about some of the comments. I'm a bit taken aback."
Son Sam said it showed what a "popular guy" Kenny is. He said the family find it difficult to see Kenny's condition deteriorate. He said: "He was diagnosed last year. I live with him every day and notice a big difference.
"He played football until he was in his 40s.
"It's difficult for us to see him like he is now. He's always been there for us. Dad getting diagnosed with this was terrible."
Kenny described how he began to notice symptoms of MND.
He said: "I played football, golf and badminton every week.
"Then I started to find it difficult fastening the buttons on my shirt, tying my laces, holding tools and things like that. So I went to the doctor, got various tests, was sent to hospital and at the end of it I was diagnosed on August 7 last year. It was a bit of a shock."
But despite the illness, he is maintaining a positive attitude and said the support he has been receiving at Horizons Rehabilitation Centre in Aberdeen has been really good.
He added: "I'm still working. Just a Friday and Saturday night that's all. Obviously for not as long, but it's just nice to get out of the house and I've still got that wee bit of communication with the public."
To donate, visit www.justgiving.com/crowdfunding/SamWilliams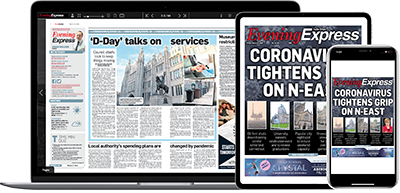 Help support quality local journalism … become a digital subscriber to the Evening Express
For as little as £5.99 a month you can access all of our content, including Premium articles.
Subscribe