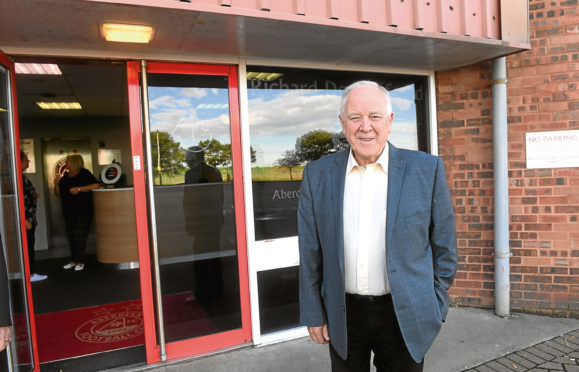 A former Scotland and Aberdeen manager is backing calls for a 3G pitch at a north-east school.
Craig Brown has given his support to the campaign for a synthetic pitch to be replaced at Portlethen Academy this summer.
Currently a multi-use 2G surface has been chosen to replace it as it can accommodate hockey.
However, campaigners have called for a 3G pitch which could be used for football matches but is understood wouldn't be suitable for competitive hockey.
A public meeting was held in Portlethen at Hillside School, chaired by the community council, with 70 people turning up including the former Scotland manager.
Mr Brown said: "There are many football teams in Portlethen and a lot of games have been called off due to weather.
"The 3G surface means it is less likely that a game will be called off and one adult hockey team uses the pitch.
"It seems like a no-brainer to me with all the youth teams that could benefit from the facility."
Aberdeenshire Council did not send any officers to the meeting.
Councillor Alison Evison, who represents North Kincardine, said: "It was very disappointing that officers from the council did not attend this meeting to explain the decision.
"The urgent need for a 3G pitch is clear."
A spokeswoman for Aberdeenshire Council said: "The council has taken a decision about the refurbishment of a school pitch to meet our ambitions for delivering the best curriculum for the young people of Portlethen.
"Subsequent to that decision, it is clear that local football clubs identified the need for an additional pitch with a specific surface.
"The council is offering to work in partnership to fundraise and access public funding with a view of delivering a second pitch."
Craig McCorrin, chairman of Porthlethen Sports Club, said: "We've made our point clear that at weekends the pitch lies empty 97% of the time.
"We're willing to use the pitch if it's appropriate.
"Now, we have an online petition that has been running for a few weeks and we have more than 963 supporters.
"We now have to get that to the council and have been advised to send it to the chief executive."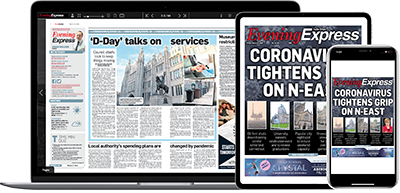 Help support quality local journalism … become a digital subscriber to the Evening Express
For as little as £5.99 a month you can access all of our content, including Premium articles.
Subscribe