An Aberdeen bowling club has been left in ruins after a blaze led to the collaspe of the roof.
Grandholm Bowling Club in Bridge of Don has been a target for fireraisers for several years. The fire is the latest in a string of blazes at the disused building, which members closed early last year.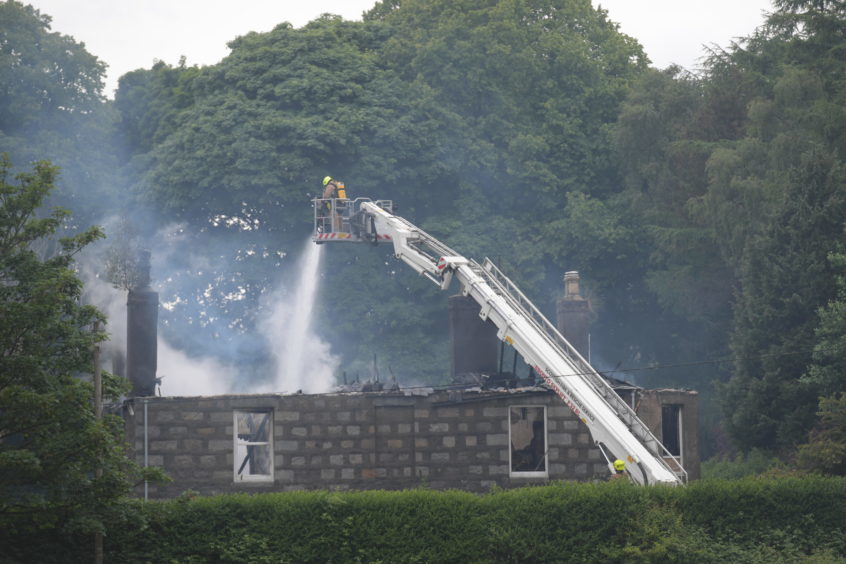 They decided to shut it after four instances of fireraising and break-ins since November 2016.
The most recent fire at the building took place last month.
Community leaders have hit out at the wilful fireraisers, and said the situation "could have been a lot worse".
Six fire appliances were sent to the former club after the blaze began at around 3.50pm yesterday.
Crews were on the scene for more than four hours.
---
Club victim of break-ins and closed following fire
The Grandholm Bowling Club has been hit by a string of fires and break-ins in recent years.
Between November 19 and 20 2016 vandals broke into the club, smashing a hole in the wall to get in.
The clubhouse was broken into three times previously.
On November 27 2016 Bleachfield House, the derelict building next to the club, was set on fire.
The blaze was treated as suspicious.
In March last year the club was set alight and a building was broken into, leading members to decide to shut the club.
On June 23 firefighters were called to the site just after 7am after what was believed to be wilful fireraising.
On May 15 this year police said they were looking to take measures to discourage people from setting fire to the building.
However, the club was set on fire on the night of May 25 to 26.
---
Councillor John Reynolds, who represents the Bridge of Don ward, said: "I honestly can't understand the logic of setting somewhere on fire. The amount of times that building has been set fire to…
"Someone knows who's setting it on fire, someone has that information.
"I would encourage anyone who has that to come forward to the police.
"We need to nip this in the bud before they move on to other places which are not derelict, and are domestic properties and homes where people are living.
"Firefighters are always putting their lives at risk, there's always the possibility that a firefighter could get hurt."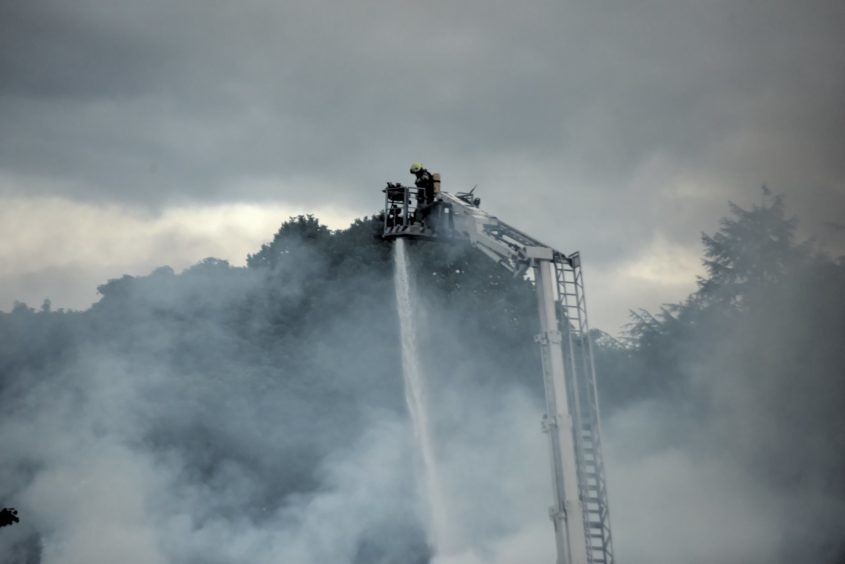 Councillor Avril MacKenzie, who represents the Danestone area, said: "I was down there a few weeks ago looking at it. I'm not sure how to solve the issue, where do you start?
"It could have been worse. There's a lot of trees there, it just needs a spark off the trees and nature will spread it."
A Scottish Fire and Rescue Service spokeswoman said: "We were in attendance at the Grandholm Bowling Club. We had six appliances on scene, which is 22 firefighters.
"We had four pumps there, a height vehicle and a water carrier."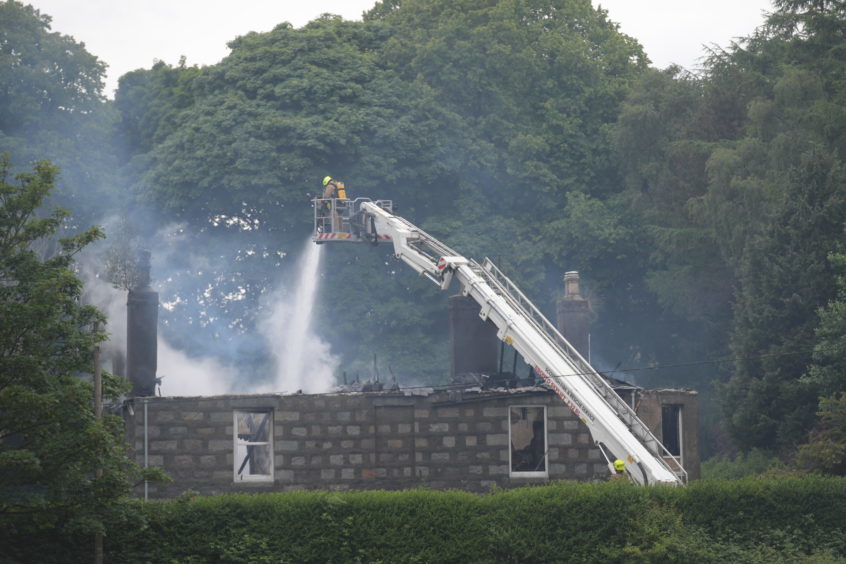 A Police Scotland spokesman said: "We got the call at 3.54pm. We were just assisting the fire service. Part of Grandholm Drive on the cobbled part of the road was closed."
The police had appealed for information at the end of last month after the premises was set fire to in the early hours of May 26.
Last month, Sergeant Lisa Kerr, who works in the Bridge of Don area, said: "Following a number of vandalism and wilful fireraising incidents at the disused Grandholm Bowling Club, we are looking to engage and work together with relevant partners, including the Scottish Fire and Rescue Service, to put in measures that would discourage this type of criminality from taking place."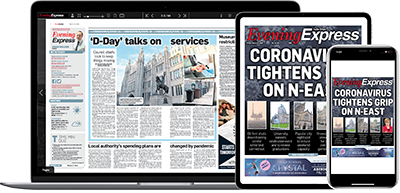 Help support quality local journalism … become a digital subscriber to the Evening Express
For as little as £5.99 a month you can access all of our content, including Premium articles.
Subscribe