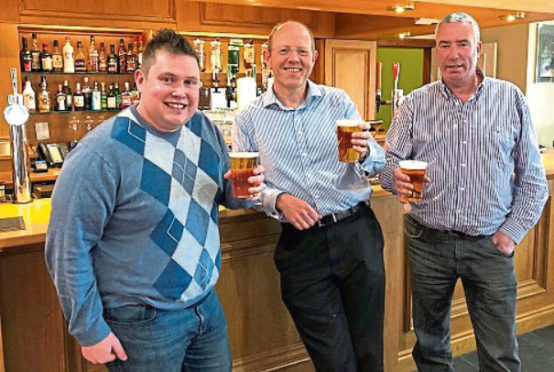 Two former Aberdeen university students have secured more than £300,000 in funding for a business venture.
Ebar Initiatives Ltd, founded by Robert Gordon University (RGU) alumni Sam Pettipher and Nick Beeson, hope their drink dispensing technology will reduce the time people spend waiting in bar queues at music and sports events.
The company's drinks dispenser will allow customers to complete a transaction for two drinks in just 20 seconds.
Now, with the cash boost from Jensen SEIS and EIS fund, Sam and Nick hope to further develop the technology and build their first dispensing units.
Commercial director Nick said: "We have already demonstrated that our technology works, and this funding injection provides us with capital to develop a production Ebar unit.
"We look forward to launching it with our partner venue operators later this year."
Sam and Nick recently returned to RGU for MBA Leadership Week.
Director of MBA at RGU Dr Ian Broadbent said: "Sam and Nick recently returned to the classroom where it all began.
"It was great to hear that they have used elements of the MBA daily, and we're delighted that they've achieved this important milestone."