The North-east was injected with a splash of colour when an Indian festival returned.
Holi Mela Festival held its fourth annual event attracting more than 900 people – and organisers are looking to expand the festival next year, hoping to push the attendance up to 5,000.
The Indian Association of North East Scotland (INAES) hosted the event, which saw those taking part covering themselves and each other in powdered paint "colours".
INAES president Harpreet Saini said: "It was absolutely brilliant, we were lucky with the weather as well.
"We're getting bigger, last year we had about 850 people and this year we hit 900."
The festival's attendance was limited by its licence to only 900 people, with £1 from each ticket being donated to VSA.
Harpreet said: "What we want to do is to increase the maximum capacity to 5,000.
"The maximum capacity was 900 for our entertainment licence so we couldn't go over that.
"We stopped our ticket sale a month and a half ago, and if you look at our Facebook page, people were asking for tickets but we couldn't sell any more."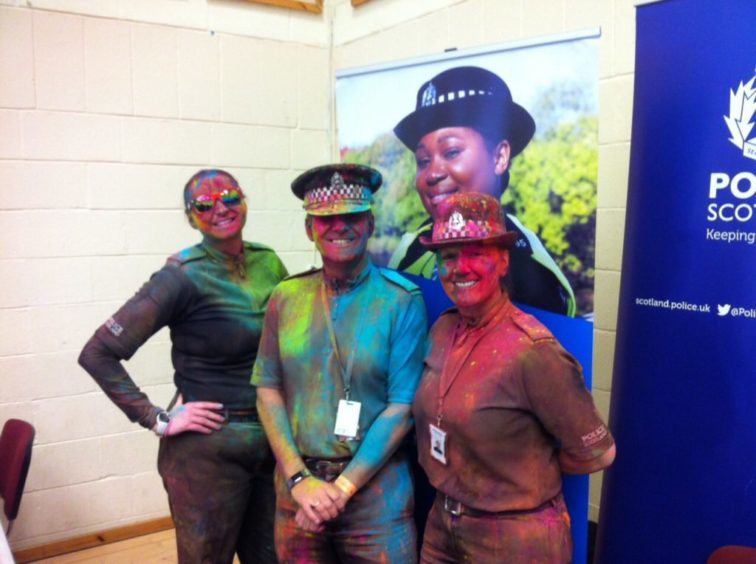 The president said the proposed increase in capacity would mean that they would have to change venue from Westhill's Ashdale Hall next year.
He said: "I don't know if we'll be able to do it in the same place because there's a residential area nearby.
"We might be looking at somewhere like Hazlehead Park, so we can put up a bigger marquee and a bigger stage, and have a much bigger music festival type event."
Harpreet was also conscious of the cost implications that would be incurred by a move of that size.
He said: "As you grow, all of the expenses start building up, so we'll need to see how that works out."
The festival, which took place on Saturday, is an Indian celebration where people of all faiths show their affection by throwing colours or spraying coloured water at each other.
Along with the throwing of colours, patrons were able to sample traditional Indian food and clothing, as well as receiving henna tattoos.
Harpreet believes the most important thing was people were enjoying the occasion.
He said: "People were happy.
"More than anything, when people come, we want them to be happy, to come every year and tell their friends.
"This is how the festival is growing."
As well as a celebration, the festival also acts as a window into a culture that many people may not have seen before, Harpreet said.
"It's very, very important," he added.
"In Aberdeen, I see people who are not aware of other religions. They don't know who Hindus are, and they don't know who Sikhs are.
"It's a very good opportunity to bring the locals together to celebrate this festival with us, so they know what Holi is, they know what Hinduism is, they know what Sikhism is.
"We don't want to be a community that's on our own, celeb-rating our own little festivals.
"This is where we get a chance to bring everyone together."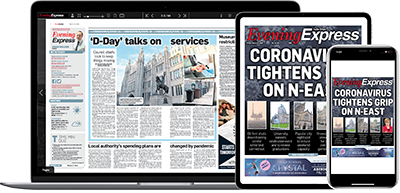 Help support quality local journalism … become a digital subscriber to the Evening Express
For as little as £5.99 a month you can access all of our content, including Premium articles.
Subscribe