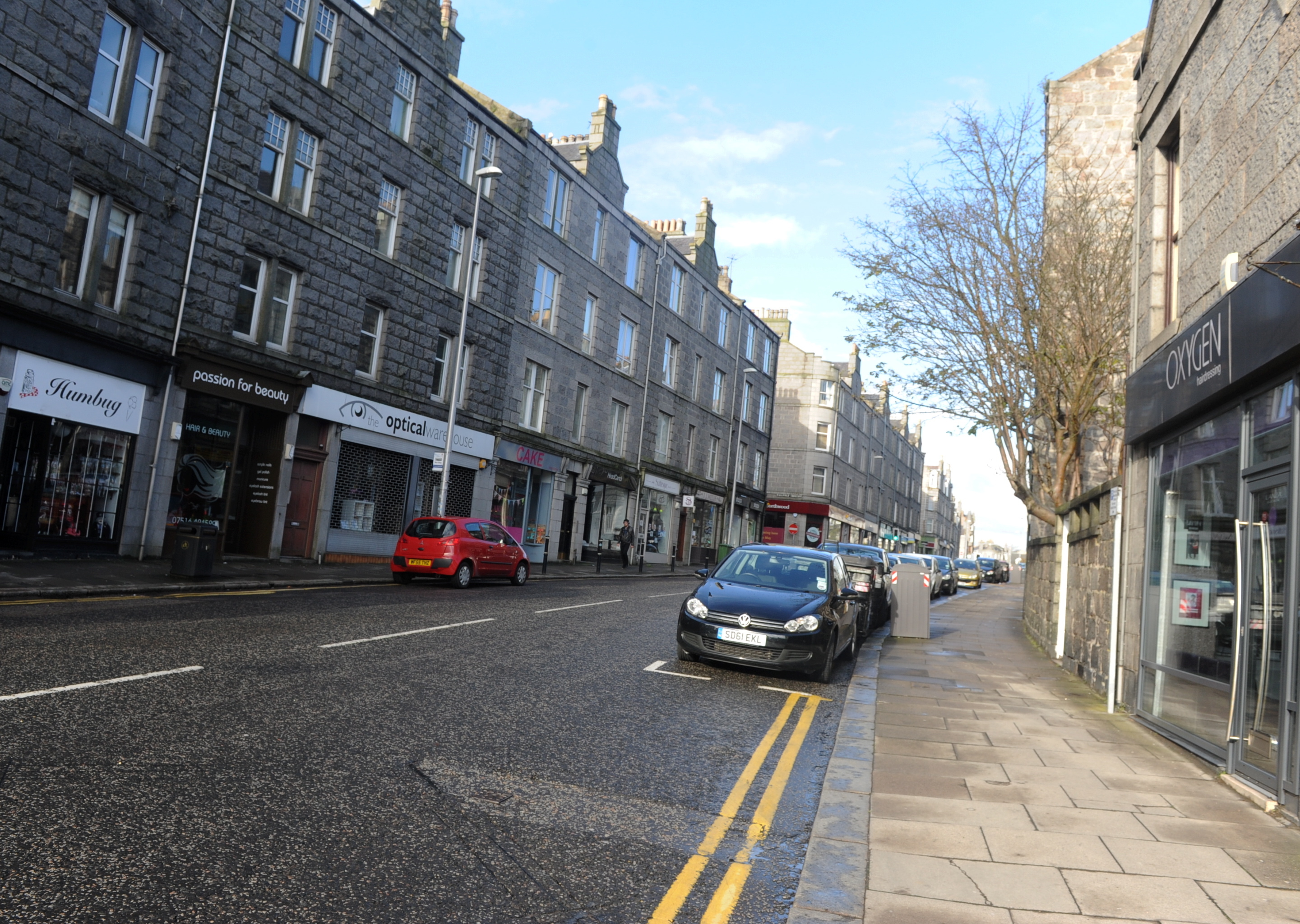 Hanging baskets are set to blossom on a busy Aberdeen street in a bid to brighten up the area.
Flowers are to be planted in holders installed on walls along Rosemount Place in May.
The move, spearheaded by Rosemount Rocks, is an effort to restore the decorations to their former glory.
Adam Simpson, owner of the glassware store Opaque, came up with the idea.
He said: "I just looked outside at the shops and there's all of these old rails not being used.
"I just think that's ridiculous, especially for something that's so easy to do."
It has been estimated to cost £60 a year to keep the baskets blooming.
The idea is that shops either side of the flowers will share the upkeep.
A number of premises along the thoroughfare have kept the practice up over the years.
But Adam claims many of the businesses are now keen to take part in the scheme.
He said: "The whole street will be covered in flowers, which will be nice.
"It will just give the area that village feel that it should have, give it a fresh look and smarten the area up again.
"Everyone is on board with it, I think they expected it to be more expensive than it is.
"Once they heard how much it would cost they were all definitely on board."
Rosemount Rocks was launched to support local, independent trade.
Firms have joined the association in an effort to boost business.
Having held its first meeting on Thursday, March 16, it has already organised an Easter egg hunt to increase footfall around the shops.
Children from Skene Square, Mile End and Gilcomstoun schools have designed eggs for the hunt, which will be placed in shops along the thoroughfare.
Children who find them will be given a prize.
The plan is to also get parents shopping by popping in and out of premises along the street.
The event takes place between April 11 and 15.