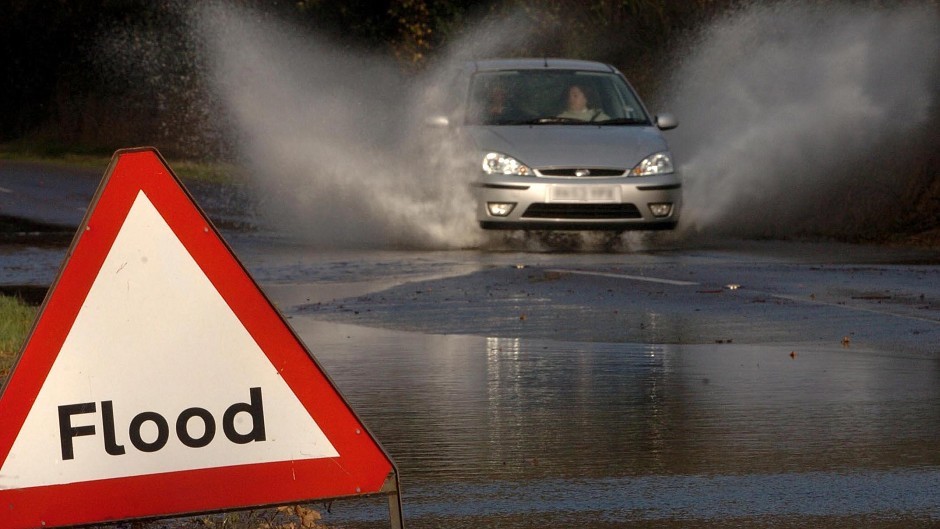 A FLOOD alert has been issued for Aberdeenshire and Aberdeen city.
The Scottish Environment Protection Agency (SEPA) has issued an amber warning, meaning flooding is possible and people should be prepared.
The SEPA website warns that there is a risk of flooding in areas along the East Aberdeenshire coast at High Water.
The warning says:  "High tides, combined with Southouth-easterly winds, will give a risk of flooding in some exposed areas.
"There is a possibility of small scale overtopping of defences by wave action, causing minor disruption, such as road flooding."