Work on a multi-million pound flood protection scheme in the north-east has been delayed due to the number of interested contractors.
More companies than expected were interested in delivering the £16 million Stonehaven Flood Protection Scheme (SFPS), which means the project which was due to start in the summer has been delayed by several months.
Following the interest in the tender, engineers have now created a shortlist of potential contractors to build it.
The project, designed to protect homes and businesses which have previously been badly affected by flooding events around the River Carron, received funding in September 2014.
It is hoped that a preferred bidder, from the shortlist of five, will be chosen by autumn to allow work to start later in the year.
An estimated construction timescale has been given of around two years.
The SFPS is designed to reduce the chance of a recurrence of flooding to 0.5%.
It also includes an allowance for climate change – 33% increase to 2080 – and a safety margin catering for uncertainties.
The project includes alterations to five bridges along the River Carron, the construction of a new pedestrian walkway and the removal of an island.
Principal engineer Rachel Kennedy said: "While the timescale we initially predicted has slipped by a few months, that's to be expected with a project of this size and complexity and given the significant level of interest from firms wishing to deliver the scheme on the council's behalf."
Chairman of Stonehaven Flood Action Group Mark Irvine expressed disappointment on behalf of residents in the town.
He said: "We are disappointed because we were told it was going to be spring, summer and now autumn. We were all under the impression that it would only take 18 months, but now we're being told 24.
"We understand that it's a difficult scheme and we expected teething problems but it is a concern that it keeps getting pushed back."
Councillor Wendy Agnew echoed Mark's frustration but hoped the extra time would ensure the project was accurate.
She said: "It's disappointing for the victims of the flood but obviously this project has to be gone through with a fine-tooth comb, it can't be skimmed over. We want it done right so that the design will work and will last forever."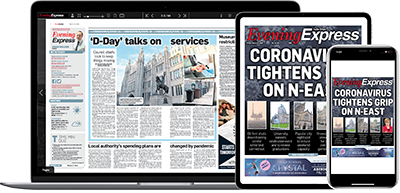 Help support quality local journalism … become a digital subscriber to the Evening Express
For as little as £5.99 a month you can access all of our content, including Premium articles.
Subscribe