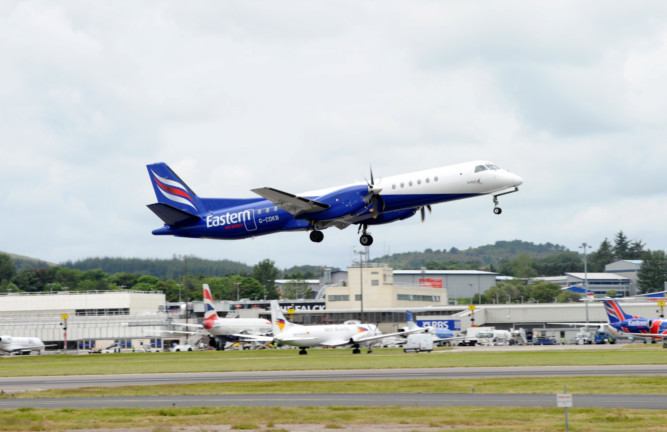 Flights from Aberdeen International Airport will be bookable at Flybe.com thanks to a new agreement.
Eastern Airways has entered a franchise partnership with operator Flybe due to start next month.
Passengers looking to travel to destinations including Bergen, Cardiff, Southampton and Stavanger after October will have BE flight codes.
Both airlines have said they will benefit from the agreement and said it will strengthen the route network and enhance connection opportunities for customers.
Mathew Herzberg, Eastern Airways' head of commercial, said: "The franchise partnership will help to broaden the sales distribution of our route network through the Flybe brand and reach a wider audience of customers who are new to the Eastern Airways operated services.
"The BE flight code gives our customers greater connectivity to Flybe's routes and global airline associated network with one single, seamless booking, along with online check-in."
Earlier this month Eastern Airways provided four aircrafts to be operated on six of Flybe's routes including from Aberdeen.