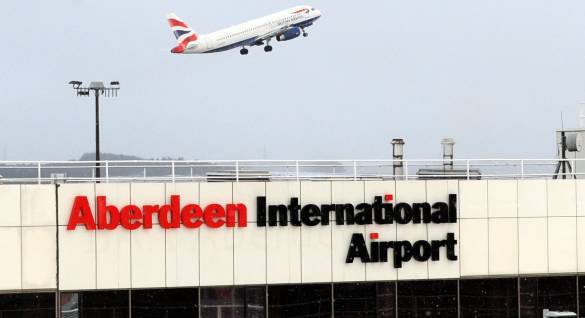 AN ABERDEEN flight has today had to return to the airport after an emergency.
The Eastern Airways flight, from Aberdeen International Airport to Southampton via Leeds Bradford, landed safely at 4.37pm.
A spokesperson for Eastern Airways said: "The captain operating this afternoon's T3 4717 flight from Aberdeen to Leeds Bradford made a precautionary return to Aberdeen after receiving an abnormal right hand engine oil temperature indication during flight.
"The engine was not shutdown in flight.
"The Jetstream 41 with nine passengers and three crew on board landed safely in Aberdeen at 4.37pm.
"The airport fire service was initially put on standby, but was stood down on arrival.
"Our engineers will be carrying out an inspection of the aircraft.
"Passengers are being transferred onto another aircraft to take them to their destination.
"We apologise to passengers for the inconvenience, but the safety of our passengers and crew is our number one priority."