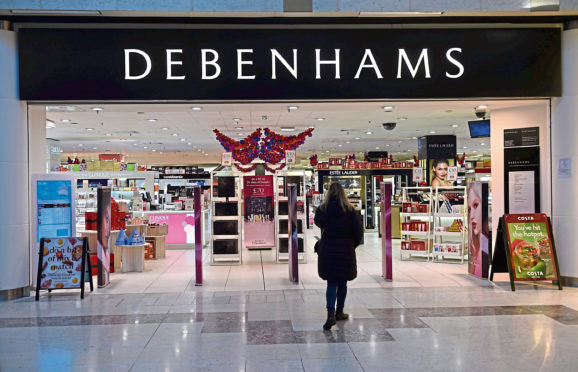 Debenhams will not reopen its store in Aberdeen following a buy-out by online fashion retailer Boohoo.
The £55million deal means the department store will be relaunched as an online-only operation from next year – a move which has been described as a "major blow" for the high street.
Bosses confirmed all stores will close for good after months of uncertainty, with thousands of jobs lost.
Debenhams had a flagship stores in the Trinity Centre, Aberdeen.
Adrian Watson, the chief executive of the business improvement group Aberdeen Inspired, said Debenhams was an "institution" in the city and that it will be "sorely missed by many".
He pointed to the major challenges facing the high street even before coronavirus forced the closure of all non-essential shops.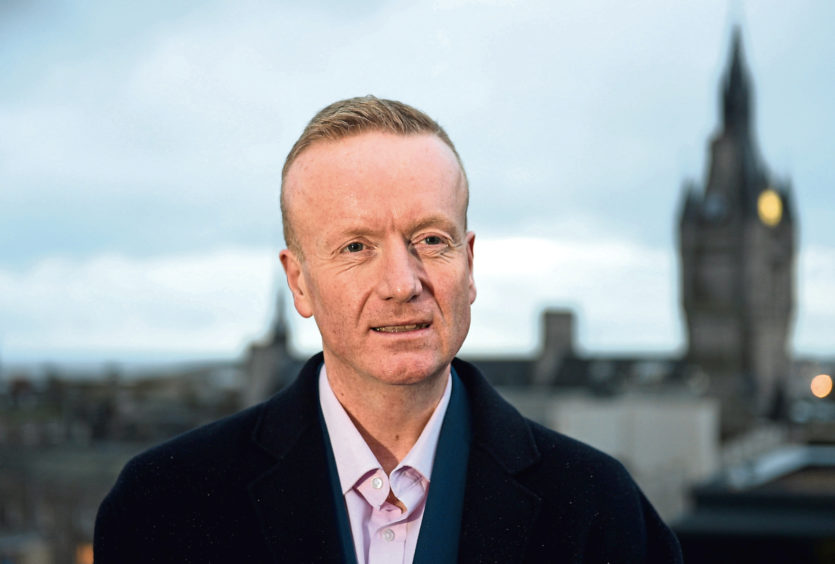 Mr Watson said he hoped the city masterplan, which aims to rejuvenate the area by having more people living and working in the centre, would help with the bounce back.
He said: "While it is heartening that the Debenhams name will live on in some form, it is a blow to have permanently lost the physical presence in our city centre and with that, so many dedicated people's livelihood.
"Sometimes it can be forgotten that there is a human cost here.
"Our city centre, like most others across the UK and beyond, is facing unprecedented challenges at the moment in the face of the Covid pandemic, which has only served to accelerate rate of change.
Looking ahead to safeguard Aberdeen's high street
"Aberdeen Inspired continues to lobby government for as much support as possible at a local and national level to further assist affected sectors and try to mitigate the potential for further closures, particularly as we move towards the longer term plan of recovery.
"There are several macro-issues to be addressed in all this, not least how we respond to the inexorable growth of online shopping and level up the cost of physical retailing versus online retailing, as well as how we diversify our city centre offering and encourage planning reforms to help speed up much needed new development.
"In addition to this there is the need to invest in future regeneration and transformation of our city through the city centre master plan principles.
"As difficult as these times are, they do offer an opportunity to work on what we have and innovate, as the city centre remains at the heart of our city and region and there is still much to build on."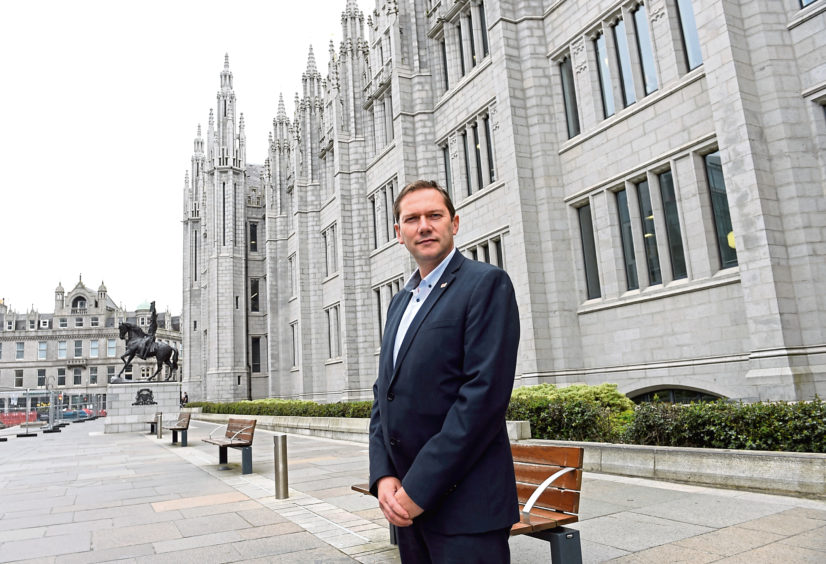 Aberdeen City Council co-leader Douglas Lumsden added: "It's really bad news for Aberdeen to see another shop close its doors for the last time.
"This is on top of other closures we've seen recently, such as as a result of Arcadia collapsing, and of course the British Home Stores has been lying empty for many years."
Mr Lumsden called for an "overhaul" of the business rates system to encourage businesses to remain in town centres.
"There needs to be more incentives and lower costs for operators to maintain a presence in the high street," he said.
"Right now, there's an unfair advantage to online-only retailers who don't have to deal with the costs that high street retailers do.
"We'll be looking at a refresh of the whole city centre masterplan to look at how the city centre needs to change, especially after the events of the past 11 months."
Aberdeen council unveils five-year plan for new-look city centre
Meanwhile, the Insolvency and Companies Court has officially issued a winding up order for Debenhams.
At a hearing, judge Daniel Schaeffer made the order after describing the company as a "rudderless ship" and said the official receiver should assess the position.
The judge said an official receiver should now assess Debenhams' position.
What do Debenhams and Topshop deals mean for future of the high street?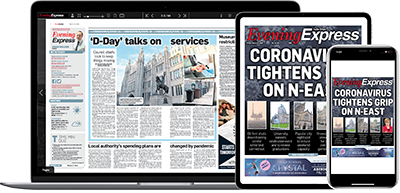 Help support quality local journalism … become a digital subscriber to the Evening Express
For as little as £5.99 a month you can access all of our content, including Premium articles.
Subscribe