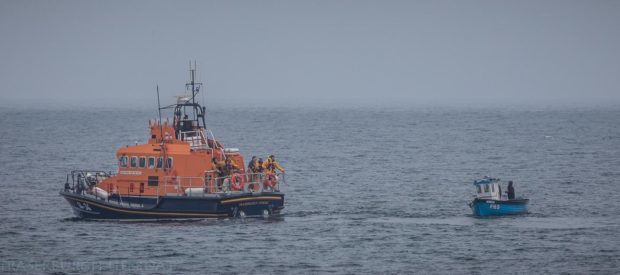 A group of anglers were rescued after their boat lost power in the North Sea.
The four men, who are from Lithuania, were on a fishing trip aboard FR5 Victory.
The boat suffered a mechanical failure between Sandhaven and Fraserburgh just before noon yesterday and began drifting.
Their mayday call was heard by a crew on the Reel Fun fishing boat, which gave assistance.
The Coastguard alerted Fraserburgh Lifeboat Station and the lifeboat was launched carrying a seven-man crew.
A spokesman for the station said: "The lifeboat towed the boat into Sandhaven Harbour and it arrived at 12.35pm."