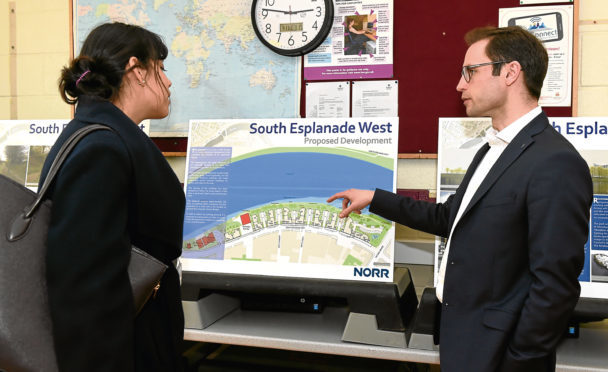 An Aberdeen community has had a first look at what a residential waterfront development could look like if a planning application is successful.
Aberdeen Harbour Board announced its intention to build 256 homes on a strip of land between the river and South Esplanade West.
The plans were presented at a public consultation event yesterday at Torry Youth and Leisure Centre on Oscar Road.
Aberdeen City Council's City Centre Masterplan includes the vision of regenerating the south side of the River Dee on the Torry Waterfront by building homes.
The council hopes, as various developments progress, there will be a riverside park, a footbridge across the Dee and a hotel with an academy to train staff.
The land, much of which is in industrial use, stretches from Aberdeen Boat Club to Victoria Bridge.
While Aberdeen Boat Club falls within the proposed development site, the club building would not form part of the development and so would not be impacted in any way.
The club's president Jim Steel said: "Representatives of the Harbour Board have been in touch to offer assurances that we will not be affected."
Colin Wallace, a member of the public who attended the consultation, said: "I used to be a resident of the Torry area and I am involved in the Boat Club. I wanted to make sure it was not in danger.
"It's all looking positive and it is important to me to see something that brings more people out to the Boat Club.
"That's always a good thing."
Colin said his only concern was the playpark in the area would be moved closer to Victoria Bridge.
He said: "The playpark is a popular choice for parents, so I'm not sure about it being so close to Victoria Bridge where all the traffic runs.
"As a father of two, I know the park is very heavily used, not just by other parents who take their kids there, but also pensioners who use the equipment."
Daniel Harrington, head of planning at NORR, which is handling the project on behalf of the harbour board, previously said: "This development will provide an exciting opportunity to create the first phase of a new riverside district and will provide a residential development and enhanced riverside park along the River Dee."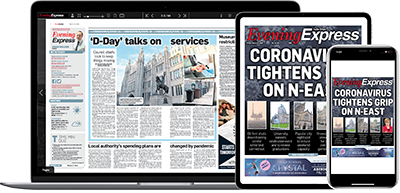 Help support quality local journalism … become a digital subscriber to the Evening Express
For as little as £5.99 a month you can access all of our content, including Premium articles.
Subscribe