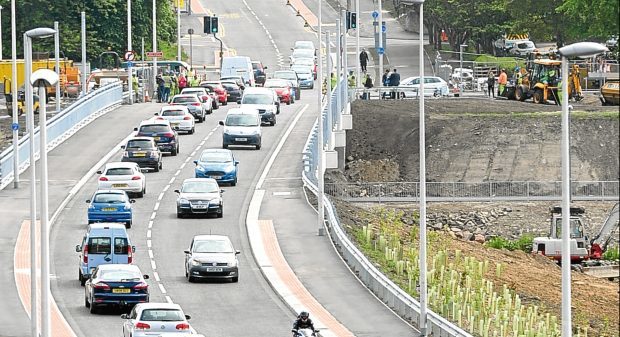 Residents of an Aberdeen community have joined forces with a charity to improve pedestrian safety in the area following the opening of the Diamond Bridge.
For the last six months, the community of Tillydrone has been working with Living Streets – the charity for everyday walking – in order to identify the positive and negative effects of the opening of the new bridge.
Together with Aberdeen City Council and the police, the community has made efforts to make drivers think about their speed, particularly in residential areas, by building message signs and gateway features.
Pupils from Riverbank Primary School, together with Station House Media Unit (SHMU), are creating a short film to highlight their walk to school and show drivers the impact their speed has on their journey.
The school is also working with Living Streets on the WOW year-round walk to school challenge, encouraging pupils to walk or scooter to school.
Barbara Allan, Living Streets Scotland project co-ordinator, said: "People in Tillydrone aren't against cars – many residents drive – but they would like drivers to think about how they are driving in an area where many people live.
Tillydrone Road is now a major route into Aberdeen city centre and carries more than 10,000 vehicles a day.
This has meant much more traffic is going past Tillydrone, making it difficult for people to cross the road."
Aberdeen City Council's Transport and Regeneration spokesman councillor Ross Grant said: "Throughout Aberdeen there are great changes taking place in communities.
"These positive strides are attracting a greater number of visitors, which is fantastic for local residents and businesses.
"We have to be conscious of taking into account traffic flow and Tillydrone is a good example, where the speed of traffic has been identified as an issue.
"I fully support this initiative and, working with the community, the creative ways being developed to combat the problem."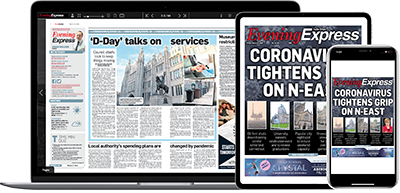 Help support quality local journalism … become a digital subscriber to the Evening Express
For as little as £5.99 a month you can access all of our content, including Premium articles.
Subscribe