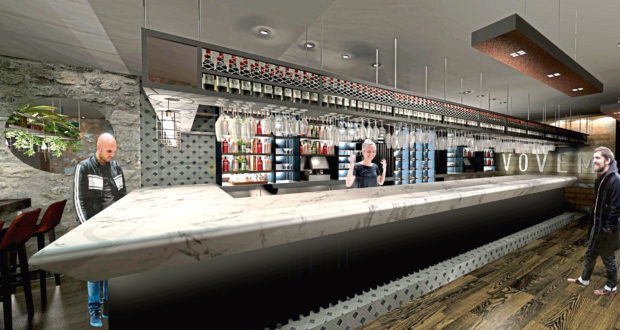 Aberdeen's first-ever speakeasy is to open in the autumn after councillors gave the green light.
PB Devco, which runs eight venues across Aberdeen, will launch the 21 Crimes "secret" bar at the former Filling Station premises on Union Street in late autumn.
The bar – named after the number of offences that would result in deportation to Australia in the 1920s – will be at basement level and a grill house restaurant called Vovem will be on the ground floor.
The project took a step forward yesterday when Aberdeen City Council's licensing board met to grant the premises a licence.
It means the bar can open until 3am at weekends. NHS Grampian asked PB Devco to explain how the premises would fulfil the licensing requirement of providing "significant entertainment".
In a letter to the board, NHS Grampian's public health consultant Dr Tara Shivaji said: "I understand the basement bar will possibly be themed as a prohibition/1920s type premises with jazz, informal and recorded music provided.
"The entertainment on offer at these premises would appear to be low key."
However, according to licensing board member Councillor David Cameron, PB Devco successfully argued at the meeting the bar itself would be a draw.
"They put forward a very convincing argument and the idea of a secret bar with hidden entrances is very clever," said Mr Cameron.
He added: "Most importantly, they made a well-rounded argument to address all the concerns of NHS Grampian and the police."
PB Devco operations director Paul Clarkson said: "We are delighted with the licensing board's decision.
"It is great news. The venue will be exciting, though we want to keep certain details under wraps for now. It will create between 30 and 40 jobs and will be something completely new for Aberdeen."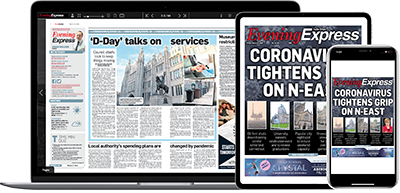 Help support quality local journalism … become a digital subscriber to the Evening Express
For as little as £5.99 a month you can access all of our content, including Premium articles.
Subscribe