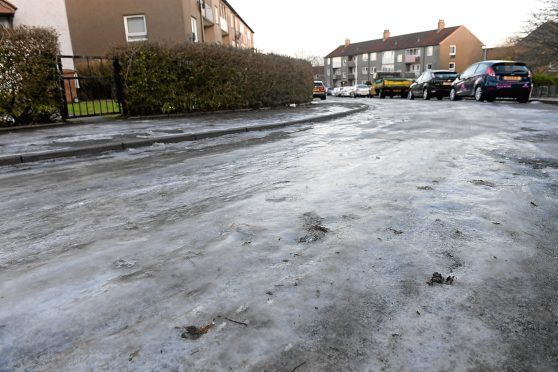 A taxi driver came to the aid of a man after he slipped on the ice and suffered a head wound on an Aberdeen street.
The man, in his 50s, was walking along Hayton Road, Aberdeen, at about 12.15am yesterday when he fell on the road.
A passing driver stopped to help him and flagged down Rainbow City Cars driver Derek Findlay, who also stopped to assist.
Dad of one Mr Findlay, 40, said: "I gave her my first-aid kit and she used it to stem the bleeding from his head.
"The guy got lucky that the people who came to him was a woman who is a first-aid trainer and, myself, a taxi driver carrying a first-aid kit."
Mr Findlay added: "She was in her pyjamas. She told me she had been enjoying a night in with her friend and had seen the injured man while running her friend home."
Police said paramedics attended at just after 12.30am. A Police Scotland spokeswoman said: "The man had slipped on the ice and sustained a head injury.
"He was taken by ambulance to Aberdeen Royal Infirmary as a precaution."
It is mandatory for all taxis to carry first-aid kits. Mr Findlay said: "I can definitely see the use of that rule now."
Icy conditions caused problems across the North-east at the weekend.
A lorry crashed into a parked Audi A3 in Heathryfold Place, Aberdeen, at 11.15am yesterday and then drove off. No one was hurt.
A Police Scotland spokesman said: "It is probable the driver of the delivery truck was unaware of the collision. Inquiries to locate the driver are ongoing,"
Meanwhile, a woman was taken to hospital after her vehicle came off the A947 near Plaidy, Turriff, at 10pm on Saturday.
A Police Scotland spokesman said: "One vehicle was involved. The woman's injuries are not believed to be serious."
In Ellon, police closed Balmoral Avenue at 11am on Sunday after scores of people called to express concerns about ice on the road. The road re-opened at noon after it had been gritted.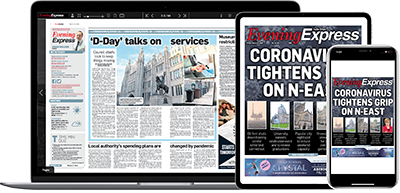 Help support quality local journalism … become a digital subscriber to the Evening Express
For as little as £5.99 a month you can access all of our content, including Premium articles.
Subscribe