The managing director of a bus company has confirmed the firm is willing to continue dialogue with striking drivers – and said the action has impacted the business.
Andrew Jarvis, managing director of First Bus in Scotland, said he is prepared to communicate with the drivers on the picket line again after they failed to reach an agreement on Friday.
Strikes are planned to continue tomorrow and Friday, and throughout next week.
Mr Jarvis – who got back behind the wheel himself to help keep passengers moving – said: "We're always willing to have more meetings.
"We had two meetings on Thursday and one on Friday, so we're willing to meet at the request of the trade union.
"I don't think we're hugely far away, so we remain open to meeting."
Drivers on the picket line outside the King Street depot also said that they were willing to meet management to thrash out a deal.
When asked if he sympathised with the drivers, Mr Jarvis, an ex-bus driver himself, said: "As we've said at the meetings, none of us want to do what we're doing.
"We don't want to have difficult conversations with our colleagues about a difficult subject.
"The economy in Aberdeen has not been great over the last four or five years and that's impacted on the amount of people who travel by bus, as has the rise of internet shopping and other things.
"We have to cut our cloth according to the revenue that's coming in."
Mr Jarvis said that the sticking points in last week's negotiations were over pay and hours.
He said: "We were willing to get to the number that the trade union wanted, but we couldn't do it immediately."
The new contract from First, which is set to take effect next month, would get rid of all bonuses that the drivers receive, to be replaced with a basic rate of pay.
Mr Jarvis said: "Effectively it's consolidation."
Along with 45 other senior members of staff from across the UK, Mr Jarvis has been drafted in to drive buses across the city.
On the cost of having to draft other staff in, Mr Jarvis said: "Of course it's costing us a lot.
"But the most important thing is to keep the customers moving. Ultimately, they pay all of our wages."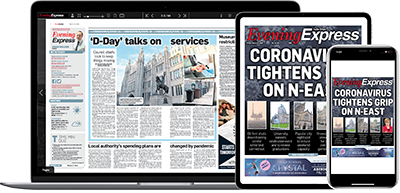 Help support quality local journalism … become a digital subscriber to the Evening Express
For as little as £5.99 a month you can access all of our content, including Premium articles.
Subscribe