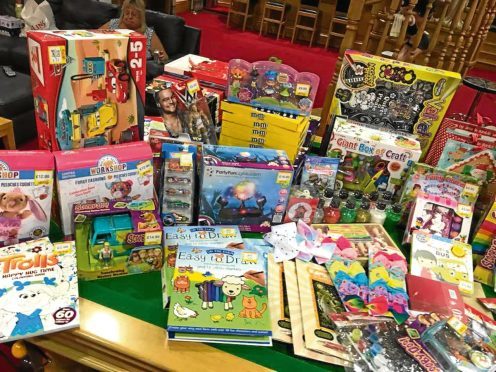 Children and vulnerable adults across the North-east will receive early Christmas gifts to remember thanks to some generous donations.
Gemma Jamieson Cameron, office manager at Ellon-based Jim Jamieson Quarries, organised a collection for the children at the Royal Aberdeen Children's Hospital (RACH) and was blown away by the kindness of her friends and colleagues.
She said: "We thought it would be a little something nice before Christmas, and it spiralled out of control.
"We got over 1,000 advent calendars and selection boxes. We had to be realistic because there were too many for just the children in the hospital."
Gemma has gathered together around 1,200 advent calendars, selection boxes, Christmas crafts and toys for the children who will be in hospital over the festive period.
The surplus donations will be going to other charities and organisations such as Befriend a Child, Friends of ANCHOR, care homes and churches across the North-east.
Gemma said: "It's a nice little thing to do before Christmas. We've given them throughout the year as well.
"It was through my own Facebook that I organised it. Folk have gifted stuff and I have done the shopping. Toy shops are really good in the area.
"It's all down to the people in the North-east.
"We've got a huge network of support. It's really good.
"It's just a good turn before Christmas.
"We've even delivered carrots to the animal shelters."
Earlier this year, the same company's generous staff delivered £4,000 of toys to RACH – all delivered in bright pink truck.
Gemma added: "The kids have got to be there, and this is about trying to make their stay more enjoyable."
In a post on its Facebook page, a spokeswoman for NHS Grampian said: "The play service at RACH received a fantastic donation of Christmas crafts, advent calendars and gifts for all the children who will spend Christmas in the hospital.
"The play service would like to thank Gemma and everyone who helped make this donation possible."
Jean Gordon, head of operations at charity Befriend a Child, which also benefitted from Gemma's kindness, said: "We are very grateful.
"The selection boxes will go in the children's bags for our Christmas party on December 16.
"It's absolutely brilliant.
"You wouldn't believe how generous the people of Aberdeen are at this time of year – it's amazing."
Gemma won local citizen of the year at this year's Pride of Aberdeen awards for her hard work raising thousands of pounds for charities based at the hospital.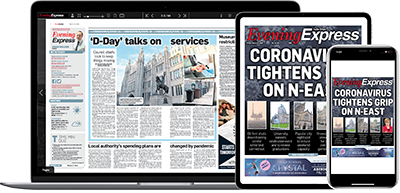 Help support quality local journalism … become a digital subscriber to the Evening Express
For as little as £5.99 a month you can access all of our content, including Premium articles.
Subscribe