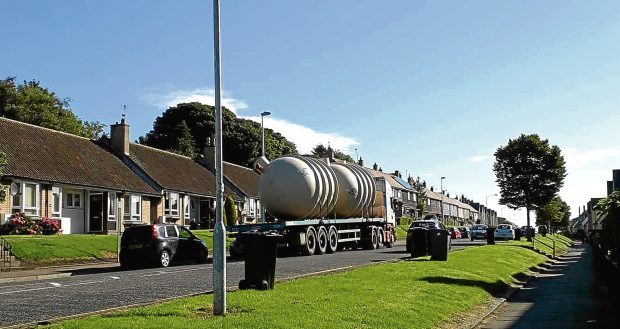 A contractor behind the city's Bay of Nigg development will donate £2,000 to charities – after its HGVs were caught out four times using residential streets without permission.
Torry Community Council has been told the area will be awarded £500 each time residents manage to capture photographic or detailed proof of any of its lorries on residential roads.
Now Dragados, the principal contractor for the harbour expansion project, will pay £2,000 to local groups chosen by the community council.
Councillor Catriona Mackenzie, who represents the Torry/Ferryhill ward, said: "I will always welcome more money coming into Torry but an occasional £500 apology doesn't make up for the inconvenience being caused to residents, and it doesn't take away the risks this poses to people in the area or damage it could do to the road.
"The council set roads for the harbour development lorries to take, but they don't take them.
"You don't take whatever roads you want and it's still not okay after agreeing to give money to the community.
"I am all for the community money, but it's not the community's responsibility to keep track of where these HGVs should be going.
"I hope they put measures in place to stop this route mismanagement repeating."
Residents complained about lorries using Victoria Road, Balnagask Road, Crombie Road, Girdleness Road and Sinclair Road.
Resident Annie Munro managed to capture photographic evidence of a HGV on Girdleness Road and has asked for money to be donated to Torry's PDSA branch.
She said: "I'm wanting to give the money to the PDSA, as most people in Torry use it."
The community council decided another £500 would go towards Balnagask Community Centre and it hopes the remaining £1,000 will be split among 10 different community groups.
Community council vice-chairman Ian Wright said one of Dragados' £500 donations would go to Balnagask Community Centre's Kermit Club.
The community group is determining who the remaining groups are set to receive the £1,000 split-donation.
HGVs driving through Torry has been an ongoing concern among residents who have recently launched a petition to restrict the number passing through.
Cllr Yvonne Allan, who also represents the ward, said: "It is correct that Dragados have offered to pay £500 per lorry if they are pictured on Torry roads.
"I hope that the money goes towards a local community group as it is local people that are getting disturbed by the project.
"I would hope that the lorries wouldn't come at all through Torry as we have a route that has already been agreed."
Dragados declined to comment.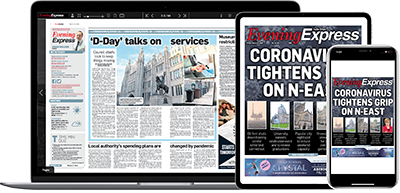 Help support quality local journalism … become a digital subscriber to the Evening Express
For as little as £5.99 a month you can access all of our content, including Premium articles.
Subscribe