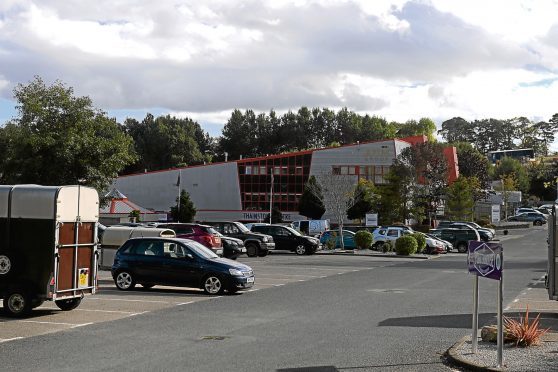 Plans have been lodged to build an abattoir in a north-east town.
Meat firm Scotbeef wants to build the facility at Thainstone Business Park near Inverurie.
The proposal states the facility will cover more than 7.5 acres – including a car park with 96 spaces at the front of the site.
Following pre-consultation meetings, 95 comments were received in favour of the development.
They spoke in favour of the jobs that would be created, the promotion of the area's fresh meat trade and a possible jump in business at the nearby Thainstone market.
But concerns were raised that the site would block the view of Bennachie when viewed from a distance.
An objection from the Scottish Environment Protection Agency (SEPA), due to a lack of information about drainage provisions, has also been lodged.
SEPA has offered to review its objection, if Scotbeef can show its plans for the drainage of "high risk" water.
A meeting was held last week where company representatives were available to answer questions from the community.
As well as the issue of the view of Bennachie, residents also raised worries about the loss of fields and a possible increase in traffic congestion at the A96 roundabout.
Uel Morton, development director for Scotbeef, said: "Following on from our public exhibition in September last year, we have continued to liaise with the local community and stakeholders regarding our proposals.
"We therefore welcomed the opportunity to speak with local residents and representatives from Kintore Community Council on Friday, and while we updated members on the proposals it also importantly provided an opportunity to address questions and points raised."
He added: "We look forward to continuing to liaise with the local residents, the community council and all stakeholders as the application progresses."
Aberdeenshire Council has set a deadline of July 8 for a decision to be made on the proposals.