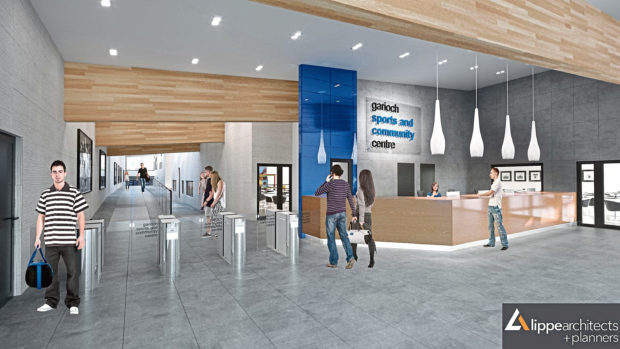 The architects behind a major sports hub are frustrated by a local authority's lack of communication over plans for its own facilities.
Lippe Architects and Planners in Inverurie is in charge of plans for the new £15 million privately-funded Garioch Sports Centre, which was given the go-ahead by Aberdeenshire councillors this year.
Meanwhile, Aberdeenshire Council is working on the new £54 million Inverurie Community Campus, which will replace the existing academy.
But Lippe Architects and Planners director Willie Lippe is frustrated that the council has not clarified its plans for new sports facilities at the campus.
Mr Lippe has said the firm cannot move forward with plans for the Garioch Sports Centre until it knows what facilities the community campus will include, as they do not want to duplicate pitches or courts or leave a gap in the facilities in Inverurie.
---
---
Mr Lippe said: "The fact that we have not received any details from Aberdeenshire Council about the sports facilities for the Inverurie Community Campus has certainly delayed our decision-making.
"The implication has been that we are unsure what plans we should move forward with.
"For example, we are very keen to improve athletics facilities in Inverurie; however, we would not provide this at the sports centre if we knew that the campus was offering them."
He said he is concerned that not enough thought is being put into sports provision for children.
He said: "In this day and age, providing plenty of exercise opportunities for children should be a priority.
"It is very frustrating. We want to provide a fantastic variety of sport for Inverurie.
"I would love to see a decision being made for the sports provisions at the campus."
An Aberdeenshire Council spokesman said: "A report into the surface of the pitches at Inverurie Community Campus is being prepared for consideration by the Garioch Area Committee.
"We have followed a very open process in communicating the details of this important project, which is progressing well, and will continue to provide community updates as further details are confirmed."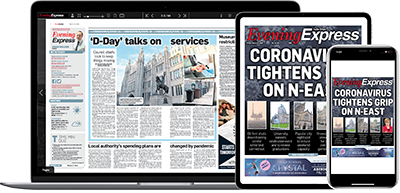 Help support quality local journalism … become a digital subscriber to the Evening Express
For as little as £5.99 a month you can access all of our content, including Premium articles.
Subscribe