An Aberdeen MP has called on officials to increase security around empty properties amid fears more fires could be started on purpose.
Aberdeen North MP Kirsty Blackman spoke out after a blaze broke out at a two-storey building on Logie Avenue in Aberdeen at just after 5pm on Sunday.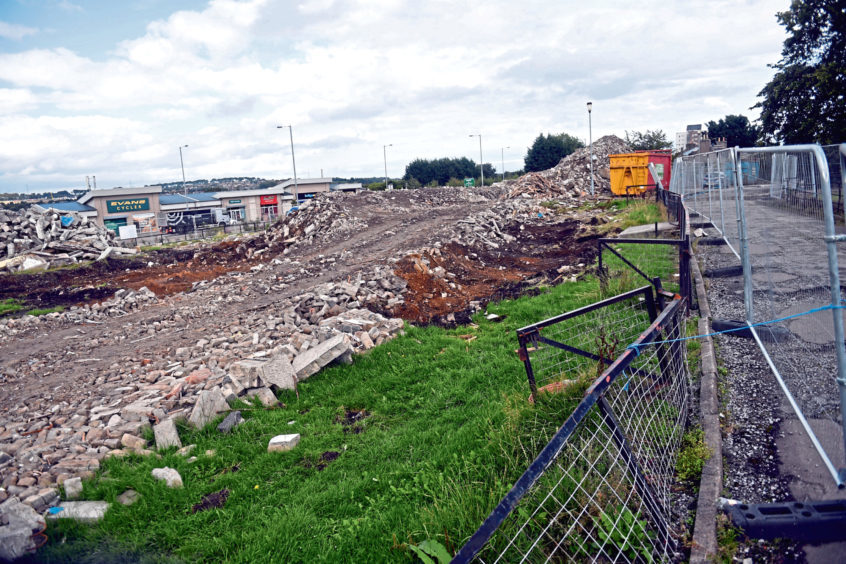 And Transport Scotland, which is behind demolition work in the area as part of work to improve the Haudagain roundabout, said it will increase patrols at the site.
Six fire appliances – including a height vehicle – were needed at the scene until 9pm.
Following an investigation by fire chiefs, police said the fire was being treated as deliberate.
Police launched an investigation into the blaze and urged anyone with information to call 101.
Demolition work began on the flats in July as part of a £30 million Scottish Government-backed improvement scheme to improve traffic flow at the Haudagain roundabout.
The scheme will see a new link road built to relieve traffic build-ups at one of the city's busiest junctions.
As part of the project, 127 flats must be demolished and work is expected to be finished in November.
Ms Blackman has urged those behind the project to ensure buildings on the site are left secure in the meantime.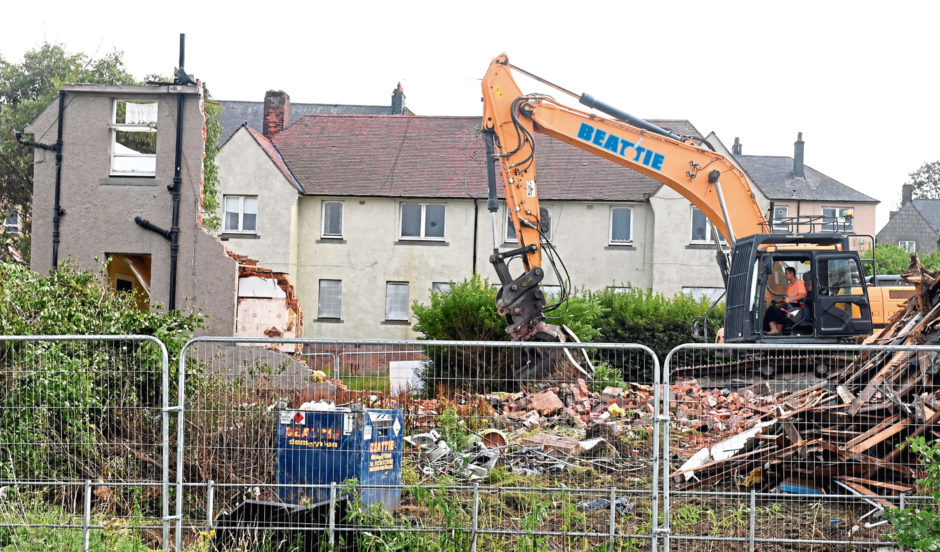 "The demolition of Logie Avenue has been on the cards for a long time, and the area should be as secure as possible," said Ms Blackman,
She added: "Questions need to be asked about the security and safety of the site itself.
"Empty buildings can be at risk of being exploited for criminal activity, but they could also be used by people seeking shelter and so the threat of a fire spreading across an insecure area is very worrying."
Ms Blackman praised firefighters for their efforts in making the area safe on Sunday evening. She said she had written to Aberdeen City Council about the matter.
A Police Scotland spokesman said: "The fire is being treated as wilful. Inquiries are ongoing and anyone with information should contact police on 101 using reference number CF 0203360818."
Northfield and Mastrick North Councillor Gordon Graham said: "Speaking as a former health and safety manager I have concerns about the security of this site.
"If someone has been able to get on to the land then security is inadequate."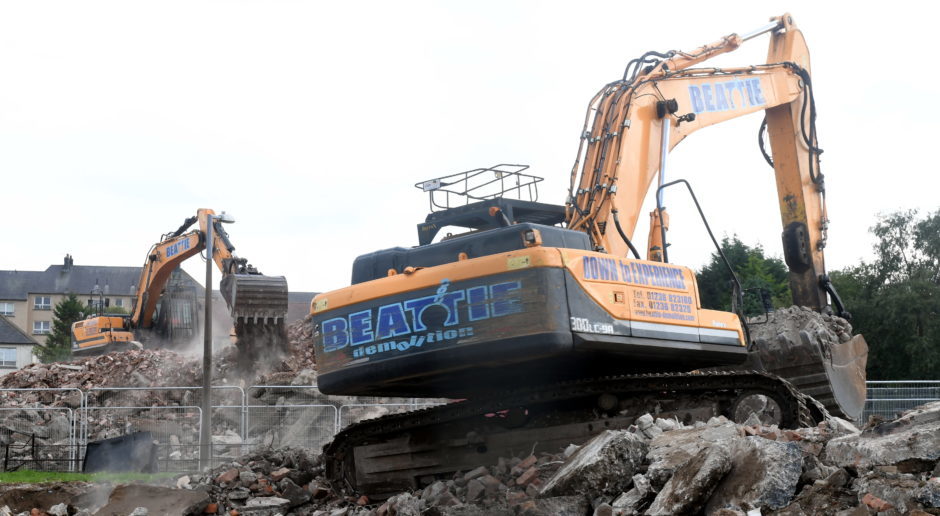 However, a council spokesman said it was a matter for Transport Scotland, which is leading the roundabout project.
A Transport Scotland spokesman said: "Following the wilful act of vandalism on Sunday night, arrangements were made to secure the building, including replacing the heavy duty steel window covering that was removed to gain access.
"The contractor is working as quickly as possible to demolish the vacant properties and thereby make the site less appealing for antisocial behaviour."
Security measures are being reviewed with plans to increase the number of patrols of the site. Trespassing on to the construction site is forbidden for health and safety reasons and we would ask that any suspicious activity is reported to Police Scotland.