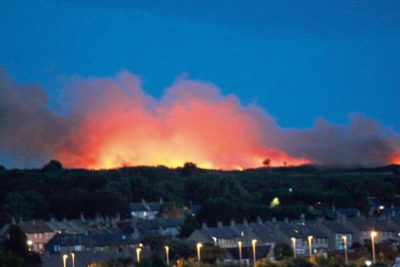 Fire crews were today called again to battle grass fires in an Aberdeen community – for the 30th time in 10 days.
Firefighters were at the Gramps at 7.40am to tackle a fire measuring 100 metres by 30 metres.
It was extinguished by 9.45am but crews stayed on the scene afterwards.
Thirteen firefighters also fought three fires near the lighthouse at Nigg Bay yesterday.
The incidents were reported at 8.30pm.
A Scottish Fire and Rescue Service spokesman said: "We mobilised two appliances and were there until about 1am.
"The stop message came in at 9.50pm.
"There were three separate fires, all within a 200-metre radius."
Police Scotland officers were also in attendance, after being alerted by the Scottish Fire and Rescue Service at 8.50pm.
Firefighters deployed the forestry unit and used a hose reel jet and knapsack sprayers to stop the spread.
The incidents are the latest in a spate of wildfires which have broken out in the area.
Earlier yesterday emergency services were twice called to the Gramps nature reserve.
A Scottish Fire and Rescue Service spokeswoman said: "We received a call about a fire in the Gramps at 10.16am.
"We had two appliances on the scene and the wildfire unit were in attendance."
The other incident took place at 5.30pm, with the fire extinguished by 6.30pm.
Firefighters have been called to the area 30 times since September 7 to tackle grass fires.
Despite the frequency of the incidents, firefighters have said the blazes are not thought to have been started deliberately. Police Scotland has however stepped up patrols in the area.
Meanwhile, firefighters said a blaze that started on Wednesday is being treated as deliberate.
The fire broke out on Keith Hall Estate in Inverurie at about 11am.
A Scottish Fire and Rescue Service spokesman said: "It is now being handled by police as wilful fire-raising."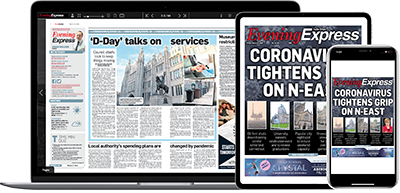 Help support quality local journalism … become a digital subscriber to the Evening Express
For as little as £5.99 a month you can access all of our content, including Premium articles.
Subscribe