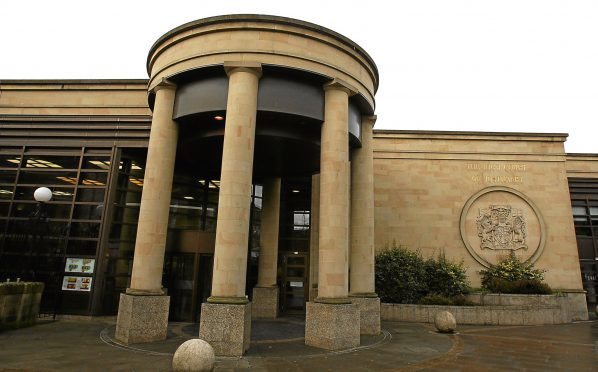 A former scenes of crime officer who carried out an investigation into a fatal North-east blaze told a murder trial he never saw any eyewitness statements before concluding the fire was started by a cigarette.
Bruce Duncan was giving evidence at the trial of Barry Henderson, 42, from Fraserburgh, who denies murdering 43-year-old Gordon Graham and attempting to murder his wife Anne by setting fire to a property at 74 High Street, Fraserburgh, on May 3, 1998.
Mr Duncan told prosecutor Jim Keegan QC that he and Alistair Spence, who was an assistant divisional officer with Grampian Fire Brigade, were asked to compile a report on the fire.
He told the High Court in Glasgow their conclusion was that the blaze was started accidentally by a dropped cigarette or the smouldering dropped end of a cigarette falling onto a mattress lying in the hallway.
Defence counsel Brian McConnachie QC said to Mr Duncan: "In coming to a conclusion the testimony of eye witnesses must be crucial." He replied: "That would be correct. We got information from officers in charge. We relied on them telling us anything of significance."
The QC said: "Why didn't that happen?"
Mr Duncan said: "I think it was because we were at the early stage of joint reports. I would like to think things have improved greatly."
Mr Duncan said the report produced in June 1998 was based on what they saw at the scene of the fire.
Mr McConnachie then said: "None of the eyewitness testimony was given to you?" He replied: "No."
The report stated that "catastrophic damage" was caused to the second-floor flat in which Mr Graham, who had been drinking heavily, was sleeping. A later report by fire investigators compiled many years later indicated the source of the fire was not the mattress, but an area near to the wheelie bin.
The jury heard in this area there was a box of burned matches and a cigarette end.
Mr Duncan agreed the author of the later report was given information he and Mr Spence had been unaware of, and added: "We would have to reassess."
Henderson is also accused of assaulting a woman in a nightclub in Fraserburgh, by kicking her on the leg and attempting to punch her, and of committing a breach of the peace at a nearby car park on May 3, 1998.
He also faces another charge that he behaved in a threatening manner on a bus between Crimond and Fraserburgh last November.
Henderson denies all the charges against him and has lodged special defences of alibi and incrimination.
The trial continues.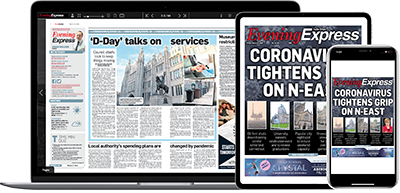 Help support quality local journalism … become a digital subscriber to the Evening Express
For as little as £5.99 a month you can access all of our content, including Premium articles.
Subscribe