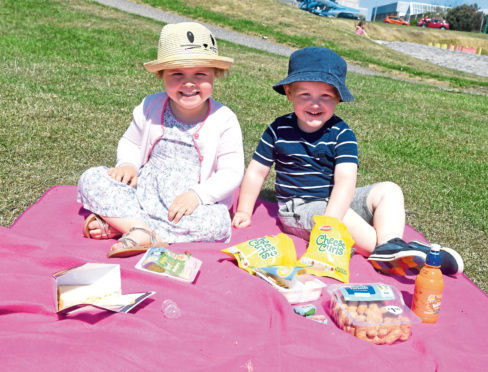 Temperatures across the north-east have soared as the region basks in the sunshine.
Sweltering temperatures hit 29C (84.2F) in Ballater – which was among the highest across the UK – with Aberdeen also reaching a roasting 22C (71.6F) .
The rising mercury in the north-east follows as temperatures broke the 30C (86F) mark nationally for the first time this year, with the UK in the grip of a heatwave.
The heat is not expected to let up over the next few days, with a spokesman for the Met Office predicting "fine conditions" until at least Sunday.
He said: "Clear skies and conditions are likely to remain until Sunday, but there will be some lingering cloud that should burn away quickly along the coast.
"Generally, conditions for the region, as everywhere across the UK, will be clear skies, good conditions and the potential for high temperatures.
"Today and tomorrow, we're likely to see the temperatures come down as a result of the cold temperatures off the North Sea start to have more of an impact. So we could see temperatures drop to the low 20s, as opposed to the high 20s."
The forecast comes as the Scottish Fire and Rescue Service issued a warning about the risk of wildfires as a result of the warm weather.
Area manager Bruce Farquharson, chairman of the Scottish Wildlife Forum, said: "A great many people will be enjoying the outdoors in the good weather, we urge everyone to make sure that they don't increase the chance of wildfire.
"Wild and grass fires can start by the careless disposal of cigarettes and barbecues or campfires left unattended.
"They then have the potential to burn for days and devastate vast areas of land, wildlife and threaten the welfare of nearby communities.
"Livestock, farmland, wildlife, protected woodland and sites of special scientific interest can all be devastated by these fires – as can the lives of people living and working in rural communities.
"Just one heat source like a campfire ember can cause it to ignite and if the wind changes direction even the smallest fire can spread uncontrollably and devastate entire hillsides.
"However, many of these fires are preventable, and we again urge people to read our safety advice, and enjoy the weather responsibly."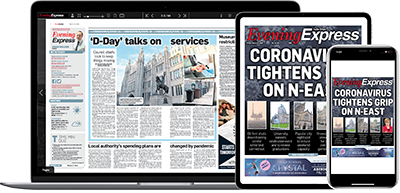 Help support quality local journalism … become a digital subscriber to the Evening Express
For as little as £5.99 a month you can access all of our content, including Premium articles.
Subscribe