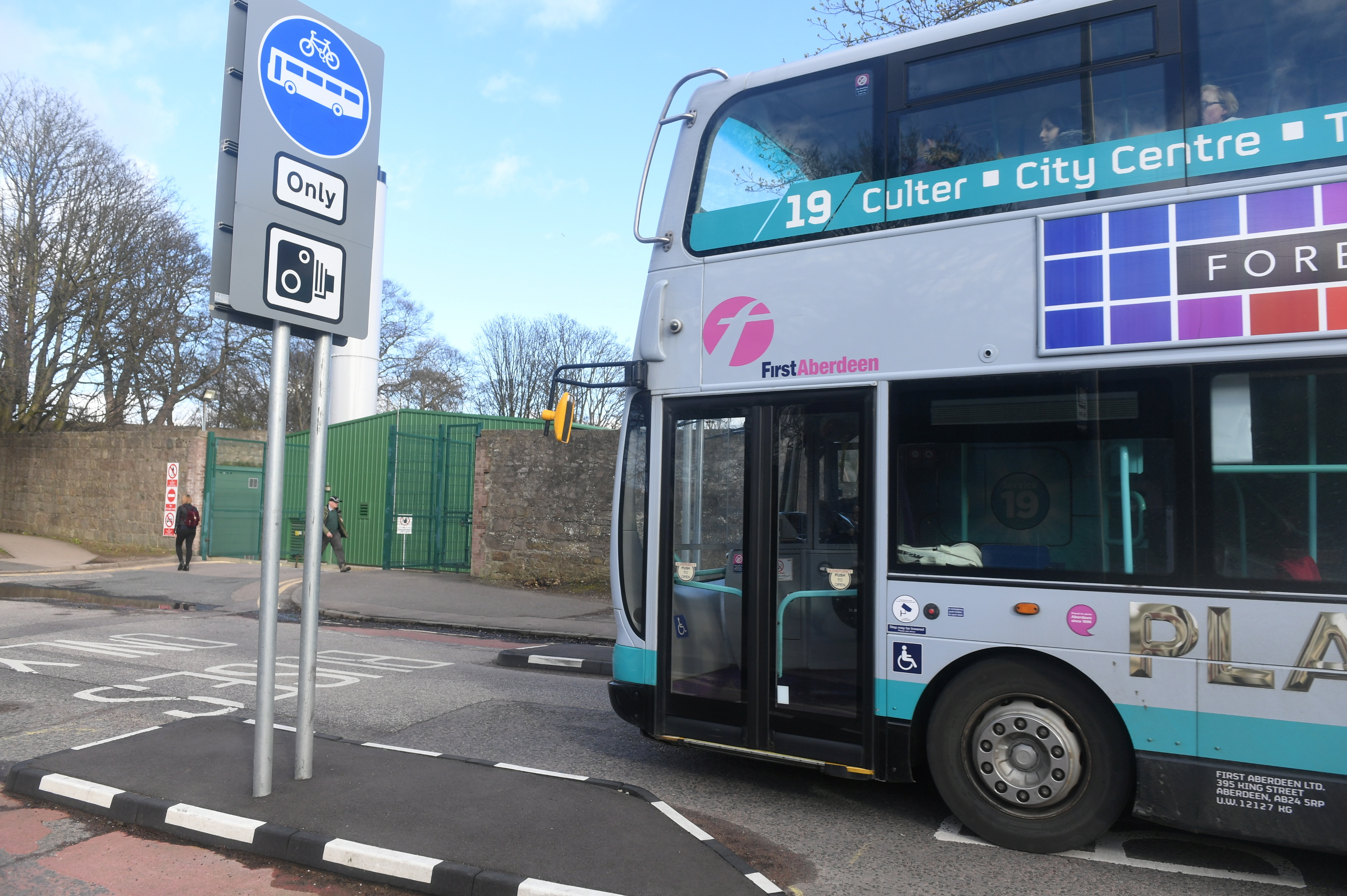 A controversial bus gate has racked-up £1.34 million in fines since it came into operation – the Evening Express can reveal today.
Installed at the end of July last year, in its first four months of operation the Bedford Road bus gate generated £450,740 in fines – but figures show that from December to March this year figures soared to £896,377.
And fines issued at Bedford Road amount to more than the other bus camera sites in the city combined, Freedom of Information figures show.
A total of 5,548 penalty notices have been handed out for the site from December to March.
In December £315,566.10 in fines was issued, the following month the figure was £301,985.
This dropped to £237,760 in February, and up to the first week in March £41,065 in fines were handed out.
Of the fines handed out at Bedford Road since December, £390,450 remains outstanding.
Meanwhile, £198,656 in fines were handed out for the 11 other bus camera sites in the city and one mobile camera.
Councillor Ross Grant, Aberdeen City Council's transport and regeneration spokesman, said: "I think it is significant.
"The first thing to say is the Bedford Road bus gate was unanimously agreed by the committee because of the delivery of the Third Don crossing.
"The figures speak for themselves – it's a significant amount of money."
Cllr Grant said that a review of bus gates across the city as well as the Third Don crossing was being carried out.
When asked if abolishing the bus gate was an option, Cllr Grant said: "We have asked them to look at that option, but I think it is unlikely. We have asked them to look at how to make that bus gate more flexible."
The bus gate was introduced on Bedford Road, near Kittybrewster Retail Park at the end of July, so that only buses and cyclists can access the route.
It was introduced to stop motorists using Bedford Road as a through road after the Diamond Bridge opened. It has led to the road being permanently closed to all other traffic between Meston Walk and Hermitage Avenue. The site has been closed to traffic since May.
Liberal Democrat Cllr Ian Yuill said: "I'm surprised and concerned at the level of fines. I do not think people are driving through it knowing it is there.
"Perhaps the council needs to look again at signage so people know it is ahead."
Conservative Cllr Alan Donnelly said: "It is a significant amount.
"People are still making the mistake and paying dearly for it. Drivers need to take care to avoid it.
"Let's look to the future – we may be able to unrestrict it if gridlock is eased off.
"But we have bylaws that need to be adhered to – no one wants to fine motorists, but the street furniture and signs are there to make drivers aware."
SNP transport spokesman Michael Hutchison said the number of fines was "disappointing".
He added: "The SNP agreed to the bus gate installation after we were told it was necessary to protect the local communities – given that some in those communities are among the most vocal in raising concerns it suggests what we have may need improvement."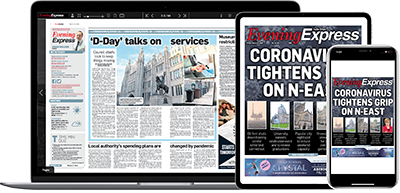 Help support quality local journalism … become a digital subscriber to the Evening Express
For as little as £5.99 a month you can access all of our content, including Premium articles.
Subscribe