More than 10,000 people have officially given their views on the Dons £50 million Kingsford stadium plans – and the result is closer than you'd think.
As the battle lines are drawn ahead of Wednesday's public hearing, a new report has revealed of a total 10,147 submissions – 53.5% are in support of the plans and 47.3% object.
A total of 20 letters, less than 0.2%, are neutral in their stance.
Soul is holding an event on tomorrow night to show its support for the Aurora campaign.
Vice-chairman of Aberdeen FC George Yule will attend to speak to people about the plans. The event kicks off at 5.30pm.
Opponents to the plans, being led by the No Kingsford Stadium group, argue the ground is in the wrong location and is not part of the local development plan.
The group also claims the stadium will lead to a decline in attendances and negative impacts on the local area, the city centre and environment.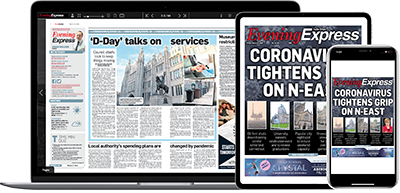 Help support quality local journalism … become a digital subscriber to the Evening Express
For as little as £5.99 a month you can access all of our content, including Premium articles.
Subscribe