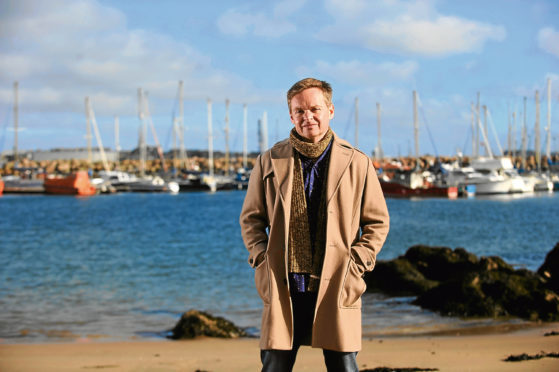 A North-east film-maker is set to team up with the star of Game of Thrones for his next movie.
Jon S Baird, from Peterhead, has signed a deal to direct O'Lucky Day and Peter Dinklage is in talks to headline.
The comedy, about a conman who may or may not be a leprechaun, would be Baird's next film after his upcoming Laurel and Hardy biopic starring Steve Coogan and John C Reilly.
Dinklage, who is currently filming the final series of Game of Thrones, where he plays Tyrion Lannister, is also producing the movie.
Baird burst on to the film scene in 2008 with crime drama Cass, before adapting Irvine Welsh's Filth into a dark comedy starring James McAvoy and Jamie Bell.
He has also directed episodes of TV series like the Channel 4 cop show Babylon and Martin Scorsese's short-lived 70s music scene drama Vinyl.
January 1 will see the release of Stan and Ollie, which he hopes will bring the Hollywood comedy legends to life for a new generation of film fans.
He said: "At the heart, it's a love story – it's a true love story between these two guys who were best pals.
"When I was doing research on these two guys, I was watching clips from some of their old films. My young daughter – who was about four at the time – walked into the room and just burst out laughing.
"She had no idea what I was doing, or who they were. But that strong, visual comedy never dies. People hold them in such high regard."
Dinklage has been attached to O'Lucky Day since 2014 and while he has signed as a producer he has yet to sign on the dotted line to star.
Andrew Dodge, the screenwriter behind the 2013 Jason Bateman comedy Bad Words, has penned the script.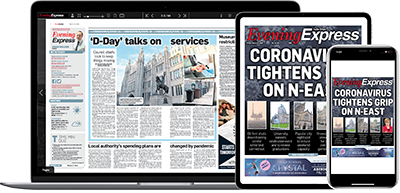 Help support quality local journalism … become a digital subscriber to the Evening Express
For as little as £5.99 a month you can access all of our content, including Premium articles.
Subscribe