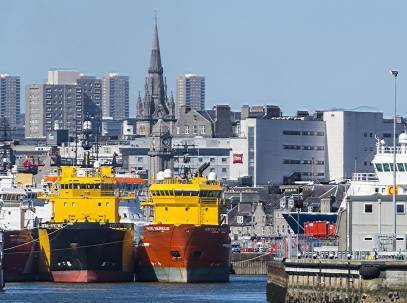 Aberdeen residents are being faced with problems balancing the books because council officials are taking months to process paperwork.
When people move into a property in the city, they must set up council tax accounts with Aberdeen City Council and the Evening Express has learned from a freedom of information request that the local authority is taking up to half a year to respond by sending out bills.
That leaves taxpayers having – in extreme cases – to pay their annual bill in just six months, making their monthly instalments higher.
By comparison, Aberdeenshire Council said that, as of September, all council tax accounts requested had been set up within 63 days and that only 2% of people had to wait longer than 57 days.
Angus Council said its staff took an average of eight days to set up new council tax accounts and the longest they took was 25 days. Moray Council was unable to say how long it took to set up council tax accounts.
In one case, a 36-year-old man who moved to Aberdeen on July 7 was not sent a bill until September 15, despite registering for an account on Aberdeen City Council's website in July and calling and e-mailing the council to query the delay in August and September.
The man's £1,107 bill could have been paid at £92 a month if the council had acted more quickly – but the delay meant he is having to pay £110 a month instead.
The council has said accounts are typically set up within two months and delays of up to six months are rare and only when there are "extra issues".
Aberdeen SNP finance spokesman Councillor Alex Nicoll said: "The council has a terrible record when it comes to tax collection, despite the continued rhetoric regarding funding, and that isn't being helped in any way by waiting months to set up accounts for residents in the city.
"Beyond that, we also have the potentially negative impact on the finances of folk who have moved house who are facing far higher direct debit payments than is necessary.
"Put simply, this isn't good enough and it's high time that Labour, and their Tory masters, got on top of this issue."
An Aberdeen City Council spokeswoman said: "A huge majority of council tax requests are set up within two months, with the average being 30 days and some within an hour of the request.
"Where there might be extra issues, such as a dispute, it can take up to six months to complete the process."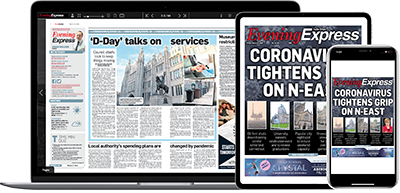 Help support quality local journalism … become a digital subscriber to the Evening Express
For as little as £5.99 a month you can access all of our content, including Premium articles.
Subscribe