A five-day showcase of traditional fiddle music and dance kicked off in Aberdeen yesterday.
The North Atlantic Fiddle Convention features everything from traditional fiddle classes to a family-friendly ceilidh.
It will culminate with a gala concert at His Majesty's Theatre on Saturday when 60 young musicians from Scotland, the Netherlands, Spain, Lithuania and Ireland will perform a new piece by celebrated Scottish fiddler and composer Patsy Reid.
Festival director Carley Williams said: "The reason for starting the festival was to bring together audiences from different cultures through learning about traditional music and dance.
"The north-east is well-known for its love of traditional music, so it will hopefully prove positive for the area."
Family-friendly interactive workshops and public lectures focusing on fiddle playing from the cultures of the North Atlantic region are included as a way of bringing artists, academics and enthusiasts together.
Carley said: "Being a fiddle player myself, and after travelling here back in 2004, I was asked to help out with the 2006 convention and I fell in love with the concept.
"This will be my third festival and I hope to be a part of those in years to come."
The highly-anticipated gala concert will be hosted by Scottish entertainer Robert Lovie.
Carley added: "We're thrilled to be able to offer audiences the chance to experience such a multicultural medley on one night and in one venue."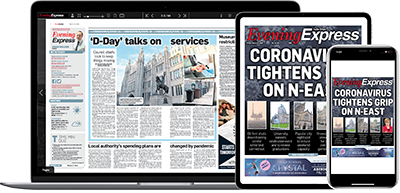 Help support quality local journalism … become a digital subscriber to the Evening Express
For as little as £5.99 a month you can access all of our content, including Premium articles.
Subscribe