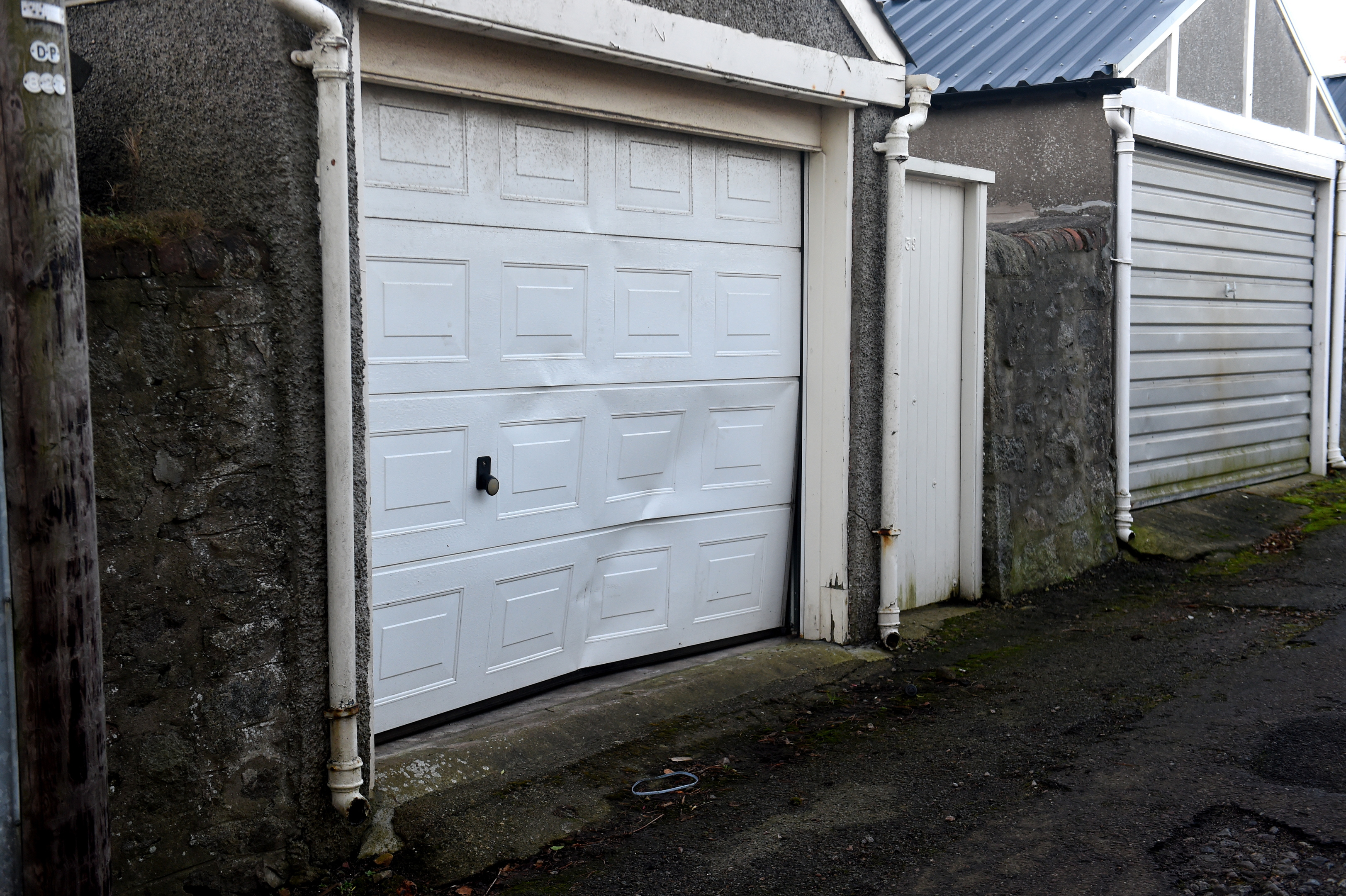 Police are hunting for a blue hatchback-style vehicle in connection with a late-night spree by "mindless vandals" in Aberdeen.
Around 30 garages are believed to have been damaged over the course of Monday night into yesterday morning and police are now investigating the attempted break-ins.
Officers are appealing for information about a blue hatchback-style vehicle which was seen in the area at the time.
Vehicles including an Aston Martin Vantage were dented while some garage repairs are said to cost thousands of pounds.
Iain Landsman, 31, of Ashley Lodge, said: "Mine was the worst impacted in our development.
"I got woken up by police banging on the door.
"Police told me they reckon it's about 30 garages have been targeted.
"It's around £3,000 of damage to my garage.
"I'm just annoyed at mindless vandals leaving us with this to clear up."
At least three garage doors appeared to have been damaged overnight in the complex where Mr Landsman lives, with nothing understood to have been taken.
Police Scotland received reports of garages being targeted in numerous areas of the city including Polmuir Road, Bon Accord Street, St Swithin Street, Gray Street, Great Western Road, Queens Road and Salisbury Terrace.
The force is following a positive line of inquiry and appealing for anyone who saw any suspicious activity in the areas in question to get in touch.
Residents speaking to the Evening Express said they believed the damage was caused by a vehicle driving into the property doors.
Mr Landsman added: "My neighbour heard 'bang, bang, bang' then saw an Audi driving off."
A Police Scotland spokesman could not confirm exactly how many garages had been targeted but said "several".
Garages on a back road between Salisbury Terrace and Gray Street were also damaged.
A resident of Salisbury Terrace, who did not want to be named, had two of his garages targeted.
They were holding an Aston Martin Vantage and a Porsche Cayman.
He was unable to get anyone out to do repairs so spent more than five hours doing the work himself in a bid to secure his property.
He said: "They've driven a car through the door and it's pushed right into my Aston Martin which I think stopped it going in more.
"The second door was so badly damaged you can't open or close it.
"The Aston Martin's been damaged, I'm not sure how much it will be, but the doors cost £4,000 a piece.
"I've been up since 10am trying to sort this – there's no hope getting anyone out at this time of year.
"It's not how you want to be spending your day off."
Residents have been urged to check the security of their garages/outbuildings and report any suspicious activity to police.
Investigating officer Detective Sergeant Bruce Buntain said: "Extensive inquiries are being carried out in relation to a large number of garages being targeted in Aberdeen, and I would like to thank the members of the public who have provided us with information so far.
"These have been crude attempts to gain access to outbuildings, causing completely unnecessary damage and cost to those affected.
"Tackling acquisitive crime is a priority for North East Division under Operation Magpie and I can provide every assurance that all resources are being used to investigate these incidents.
"It could well be that others have also been targeted but have not realised yet because they may have been away over the festive period.
"If you think you have been affected I would ask you to get in touch."
Meanwhile, around 10 cars were vandalised in the village of Aberchirder overnight between Monday night and yesterday morning.
It is understood thousands of pounds of damage was caused and officers are keen to establish the total number of vehicles affected.
Gary Smith owns the New Inn pub and restaurant with his wife Maxine and had two wheels on his Volkswagen Golf slashed through the night. He just had the wheels fitted and yesterday said it was "unlikely" his insurance would cover the cost of repairs.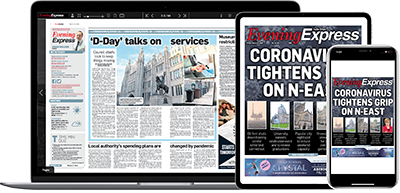 Help support quality local journalism … become a digital subscriber to the Evening Express
For as little as £5.99 a month you can access all of our content, including Premium articles.
Subscribe