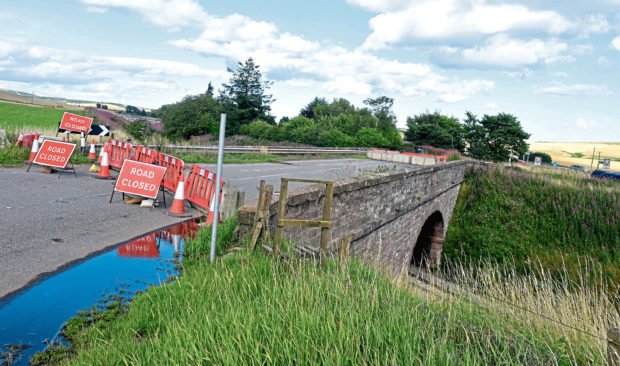 Politicians have expressed concern over the planned demolition of a 169-year-old north-east bridge due to safety worries.
The Abbeyton Bridge, near Fordoun, is currently a hazard to trains.
But Aberdeenshire Council has now said the structure, which goes over the east coast railway line heading south, remains a danger to passing trains.
The bridge is frequently used by nearby residents to reach Castleton Farm Shop.
Aberdeenshire Council's structures manager, Donald MacPherson, said: "Following structural inspections of the B966 Abbeyton Bridge, near Fordoun, it was closed at the end of last month in the interest of safety, for both road and railway users.
"We appreciate this decision impacts on road users and the nearby Castleton Farm Shop, but it has been taken purely in the interest of safety.
"We have been communicating with local businesses and are ensuring diversions are adequately signed.
"Even with all vehicle traffic removed, this 169-year-old bridge remains a danger to the railway over which it passes, with significant structural defects which we are continuing to monitor.
"Unfortunately repair is not an option, so we are seeking to demolish it at the earliest opportunity, minimising disruption to the railway, with a view to replacement in the longer term."
Councillors George Carr and Jeff Hutchison, who represent the Mearns ward, have both raised the importance of the bridge with officers and highlighted the problems which have already resulted from its closure.
Mr Carr said the bridge's demolition is concerning for local businesses as well as Redmyre Primary School in Fordoun.
He said: "This bridge is the main gateway to the Mearns villages and is the primary access to the industrial businesses located at Fordoun Aerodrome.
"It's a real concern for a lot of businesses in the area.
"For example, it is a four-mile detour from the north to get to Castleton Farm Shop without the bridge.
"There's also an issue for children and adults getting to Redmyre School.
"We will need to review school crossings to ensure children are remaining safe."
Now, options are being considered for ways to have a replacement bridge installed.
Mr Carr said: "We need to look at ways to fund a replacement bridge as it is clearly vital to the Fordoun community.
"Now it will be a case of seeing how many people and organisations are capable of working with us on that project."
Mr Hutchison added: "I am most concerned about the effect this closure will have in Fordoun itself with increased heavy traffic being diverted and affecting school crossings which will need to be reassessed.
"I have also been in discussions with council officers to determine timescales for a replacement bridge and possible avenues of funding."
The closure has caused a 20-mile detour for people heading to the Castleton Farm Shop.
Store manager Anna Mitchell said previously that the measure had affected trade.
She added: "The building isn't visible when you come off at the junction the diversion instructs.
"Right now, as soon as you come off the road, you can see the building."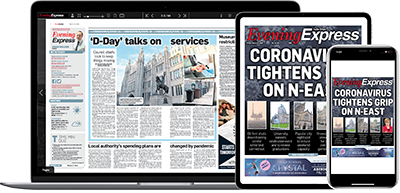 Help support quality local journalism … become a digital subscriber to the Evening Express
For as little as £5.99 a month you can access all of our content, including Premium articles.
Subscribe