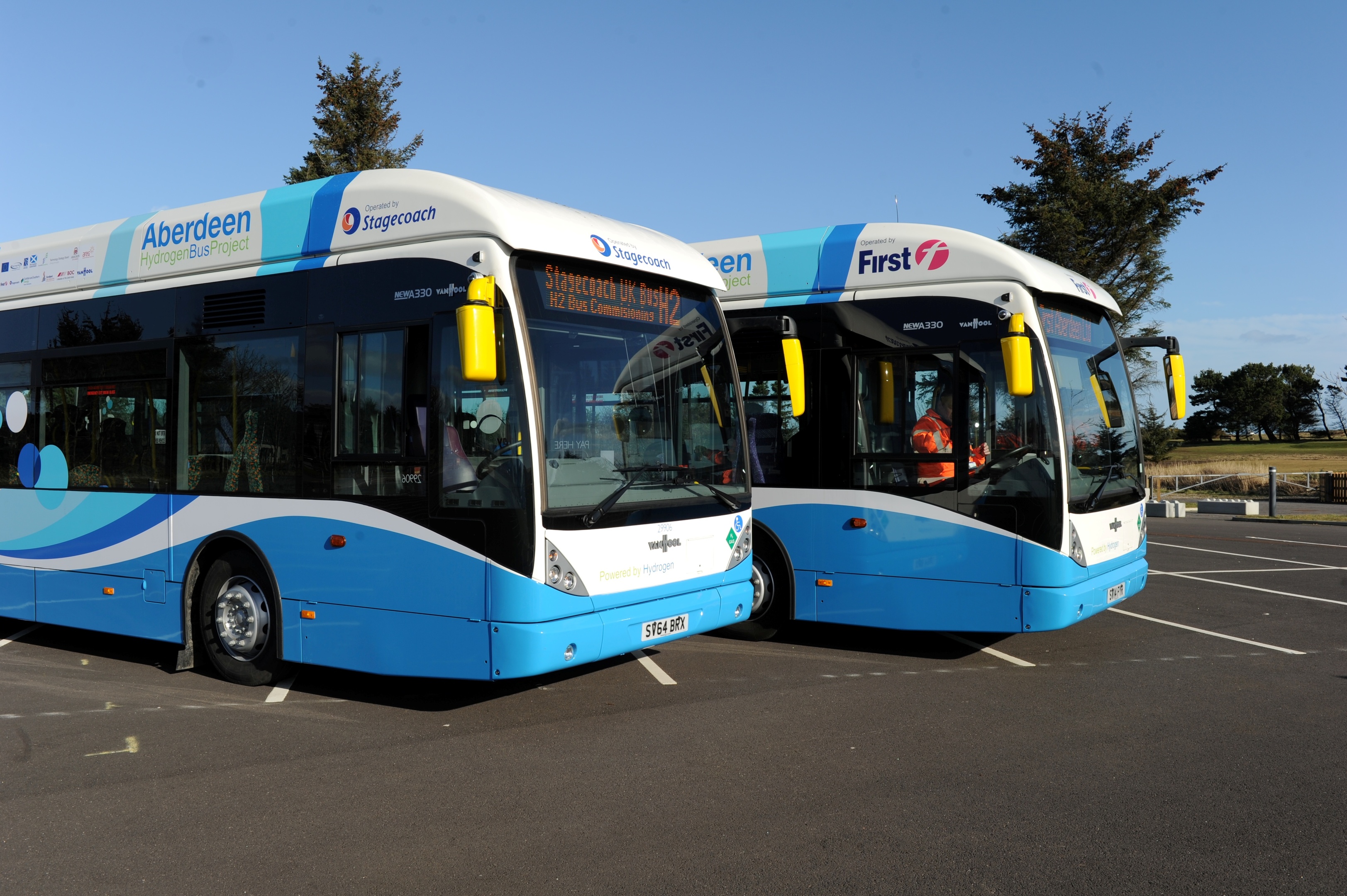 Aberdeen City Council's finance chief has written to a Scottish Government Minister for clarity on funding for the city's flagship hydrogen bus project.
Councillor Willie Young has written to the Scottish Government's Minister for Business, Innovation and Energy Paul Wheelhouse seeking assurances about funding for the scheme.
The city plans to expand its £21 million fleet of 10 hydrogen buses to 30 vehicles. But city council chiefs claim the entire £21m project hangs in the balance amid fears Scottish Government ministers could pull funding.
In the letter to Mr Wheelhouse, Cllr Young said: "The hydrogen and fuel cell project has seen the city work hand in glove with other cities, administrations and independent bodies across the EU.
"It is an excellent example of what can be achieved when the UK is fully embedded in Europe.
"With First Minister Nicola Sturgeon talking about the need for Scotland to retain the benefits from the European Union, it seems to me incredibly embarrassing that her own ministers cannot even confirm their continued support for one of the great Scottish/European ventures of recent times."
A Scottish Government spokesman said funding discussions were under way for the scheme.
He added: "We are committed to the introduction of cleaner and greener transport and we have been working closely with all partners to support the delivery of the current fleet of hydrogen buses across Aberdeen.
"Indeed, we are currently in discussions with the Scottish Cities Alliance regarding match funding for future projects.
"The Alliance has been leading the project on behalf of the cities involved to date.
"We understand Aberdeen City Council is still going through the process of approving its own funding input, in parallel with due diligence work on the project, including realistic costings."
Callum McCaig, MP for Aberdeen South, said Cllr Young was the only person "creating uncertainty".
He added: "The Brexit result has put a great deal of investments at risk, and much like his Labour colleagues in Westminster Cllr Young seems to want to spend his time picking fights with the SNP rather than working with us to protect Scotland's best interests, including our green energy projects."