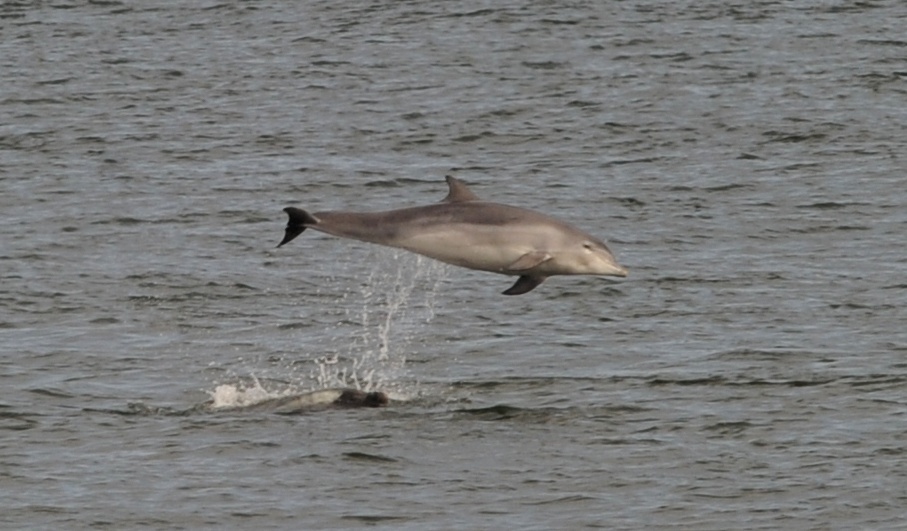 A group of marine scientists has claimed the expansion of Aberdeen harbour could drive dolphins away.
The port expansion is set to be completed by 2020 and it is hoped the project will enable Aberdeen to welcome cruise ships.
But the Scottish Association for Marine Science (SAMS) claims noise during construction, and an increase in underwater noise due to more shipping traffic, could cause problems for the dolphin population.
Dr Denise Risch, an underwater noise researcher with SAMS, said: "The potential is there for dolphins to be harmed by the increased noise or driven away from the area.
"If dolphins are exposed to an increase in noise over a sustained period, studies have shown they leave an area either temporarily or more permanently."
If dolphins were to leave the area it could pose problems for the proposed £10 million science and heritage centre at Greyhope Bay.
Dr Fiona McIntyre, marine research scientist and managing director of the development, said: "It is a concern for us but with the harbour currently there is a massive amount of activity and the dolphins seem to do just fine."