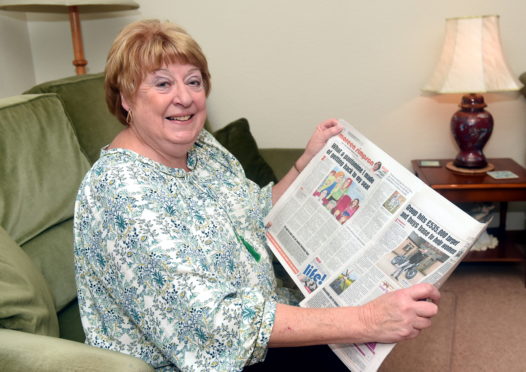 Evening Express readers will have the chance to win £150 of hotel vouchers – and have a natter with one of our columnists.
EE writer Moreen Simpson will be on hand to select the winner of our prize draw.
Customers at The Journals Shop can enter the contest when they buy merchandise or photographs at the store, with a chance to win £150 of Super Break vouchers.
And as well as Moreen being at the store to draw the winner, readers will be able to come along to the shop on Upperkirkgate to have a yap with our columnist.
It takes place on Saturday and anyone who buys merchandise from the shop will be given the chance to enter the free prize draw.
Readers will be able to talk to Moreen about anything that is on their mind, from Christmas to cake recipes.
Moreen said: "I'm really looking forward to it, I'm sure it will be a great day.
"They can ask me anything, folk that know me know that I love to chat.
"I really like speaking to people who read my column, if anyone reads my column at all!
"I'll be there to chat about anything, from I'm A Celebrity to Christmas, and from Aberdeen history to family memories."
---
---
The columnist writes weekly in the EE about what's on her mind, accompanied by illustrations from former sub-editor Helen Hepburn, tackling the issues that impact on her life and the lives of our readers.
As well as a good natter, Moreen also said she would be open to any ideas that members of the public have for a column.
She said: "I'm always on the lookout for things to talk about in my columns, so if anyone has any ideas that they can pass on I'd be happy to listen."
The competition is open to anyone making a purchase from the shop, where they will be given a form to fill in and return. Entries for the draw close on Friday.
The Journals opened in August as part of Aberdeen Journals' move back into the centre of Aberdeen to Marischal Square.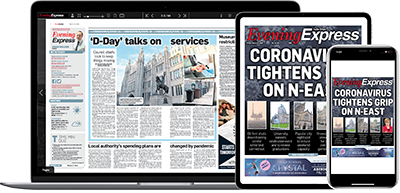 Help support quality local journalism … become a digital subscriber to the Evening Express
For as little as £5.99 a month you can access all of our content, including Premium articles.
Subscribe